Check out MetaWear, an awesome DIY Wearables dev board on Kickstarter
MetaWear is am ARM based wearables development kit that features Bluetooth LE and Android and iOS integration for quick and easy DIY wearable projects.
Published Apr 1, 2014 12:09 PM CDT
|
Updated Wed, Jul 27 2022 3:48 AM CDT
1 minute & 45 seconds read time
Wearable electronics are the hottest thing in tech right now and with things like fitness trackers, smartwatches, and head mounted displays being released every week, it was only a matter of time before the DIY community joined the party. Today, MbientLab has launched a crowdfunding campaign on Kickstarter for its new MetaWear development and production platform that is designed to make DIY wearables easy, cheap, and fun!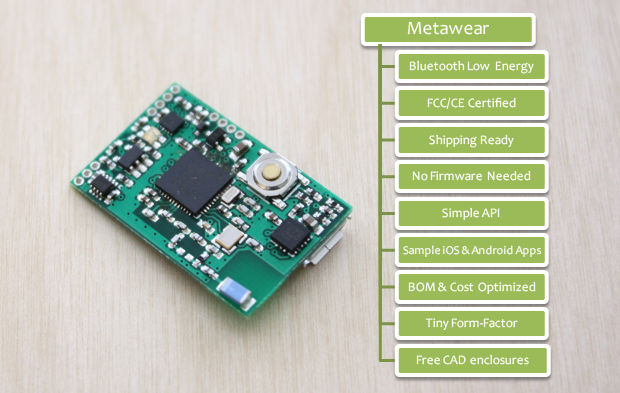 MetaWear is designed around a small ARM processor and Bluetooth LE platform that is small enough to fit in arm bands, watches, headbands and more. MbientLab has optimized Metawear for cost and shrunken the Bill of Materials, so that use can take its design and move straight into production with your finished product. The entire development board is about the same size of a US quarter and is CE and FCC certified by TCB lab in California, meaning that no additional paperwork needs to be filled out.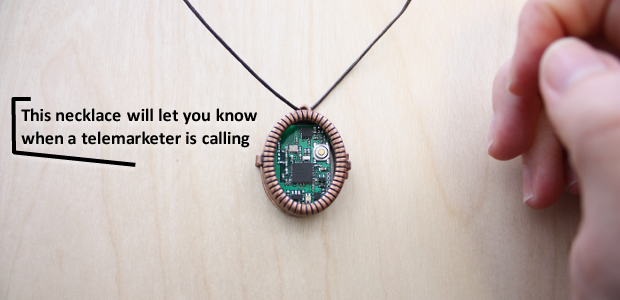 Additionally, MetaWear has been designed with smartphone and mobile device integration in mind. This allows the end-user, product designer, or every day maker to quickly and easily integrate custom built apps that interface with the board. MbientLab has created a custom developer friendly API that easily allows integration into iOS and Android platforms, and use smartphones and tablets to control sensors, peripheral or feed back data to the device.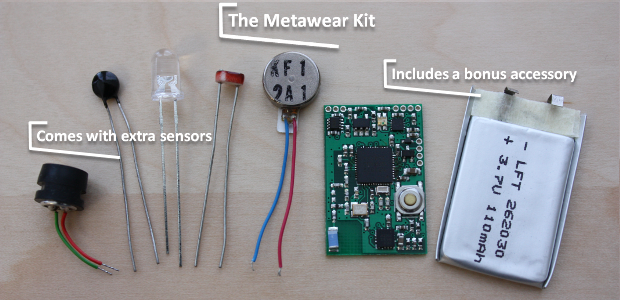 Finally, MetaWear has had its firmware pre-written by a professional engineer, saving the user both time and money, and allowing them to focus more on integration than making the hardware work at basic levels. MbientLab has also provided downloadable cad files that make creating custom enclosures using 3D printing, something we all know I am quite fond of. As far as Kickstarter campaigns go, MetaWear is seeking a relatively small goal of just $8,000, and as of this writing, it was already 1/5th the way there at $1400.
Obtaining your own MetaWear board is as simple as backing the campaign for at least $20, which lands you a MetaWear Board plus basic accessories. For those wanting the full kit which includes the board, sensors, LEDs, a battery and a bonus surprise, $35 is the magic number. I have been in touch with the MetaWear's creators and their commitment to DIY electronics, the Maker Movement, and and empowering others to make awesome stuff is second to none. I have jumped in and backed the project at $35 and challenge you to do the same. I will have a full review of the MetaWear development kit shortly after the campaign is over, so stay tuned to TweakTown for more on that.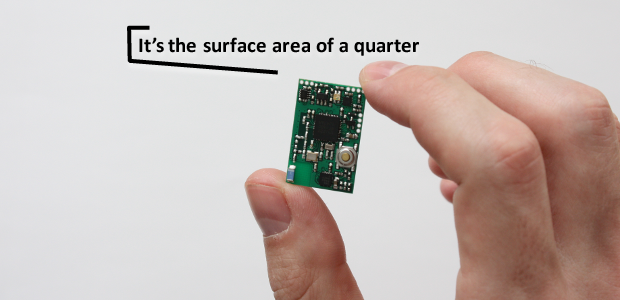 Related Tags