If you are a big twitter fan, the service has announced some updates that will make it a bit more social. On networks like Facebook, you can attach multiple photos to your posts and tag people in the photos that you want to see it. Twitter hasn't had that capability.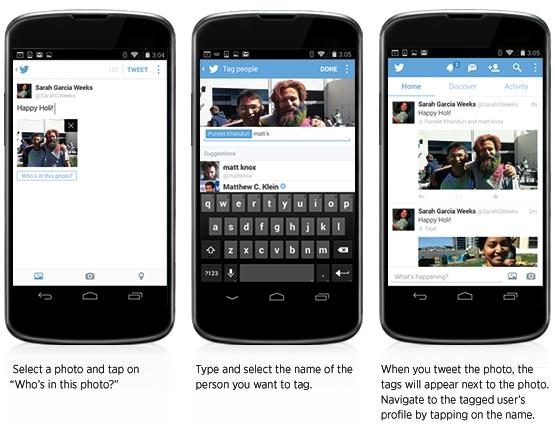 In the past, it was one photo per tweet and if you wanted someone to see it, you had to use the trusty "@" to do the trick. Twitter announced this week that it was adding two new features that will change all that. The new features include the ability to tag people in photos that you are posting and put multiple photos in a single tweet.
Twitter also now supports up to four photos in the tweet. The cool part about support for photo tagging is that you can tag up to ten people in a single image and not use any of your 140 characters to do it. If you are tagged in a photo, you will receive a notification.
With support for up to four photos in a single tweet, you can share photos more quickly and easily than before. The new features are rolling out this week to iPhone users and Android users. You will need the latest version of the apps to support these new features.