This New York City Residents awoke to a loud explosion that reportedly shook buildings and busted windows for dozens of blocks. The explosion was centered on the corner of 116th Street and Park Avenue, and it appears that two buildings have collapsed due to the explosion and resulting fire. No cause has been determined as to what may have caused the explosion, but there were reports of a natural gas smell near the buildings just before the explosion.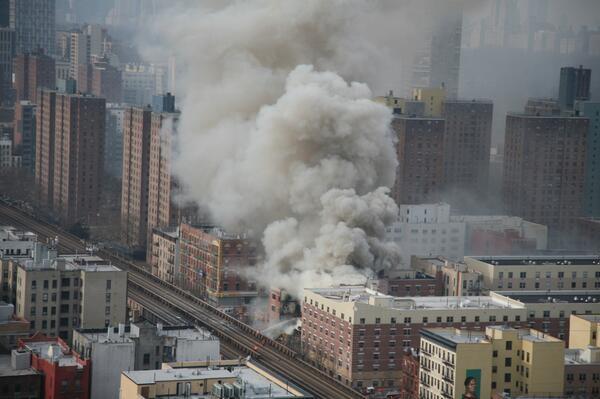 Around 9:15am this morning, New York City utility company ConEdision dispatched a crew to reports of a "strong gas smell" at a building on Park Avenue. Before the crews could arrive, the two buildings exploded and blew debris for blocks and shutting down the Metro subway system's North Line. At the moment, authorities are reporting just one fatality, and more than 20 injuries ranging from minor to serious.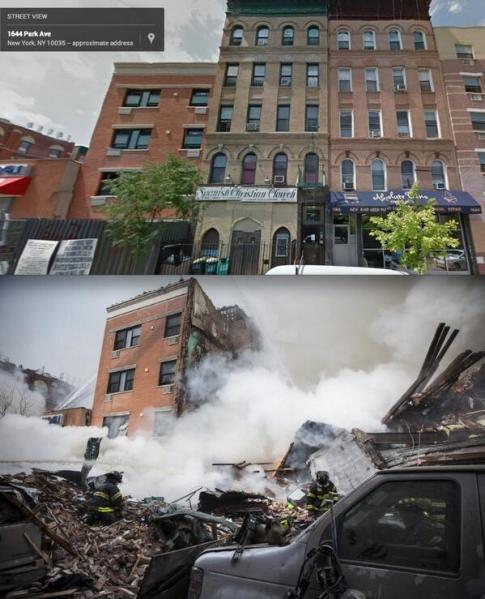 NBC Channel 4 is reporting that the Metro North Line may be shutdown for the rest of the day, and the news station has confirmed that the smell of gas was reported by several people in the area just before the explosion. Residents and business owners in the area have also reported shaking around the time of the explosion, which has lead to speculation that construction inside the two buildings could have ruptured a major gas line. At the moment, the fire is under control, and first responders are now combing the rubble at the scene for anyone who may be trapped in the debris.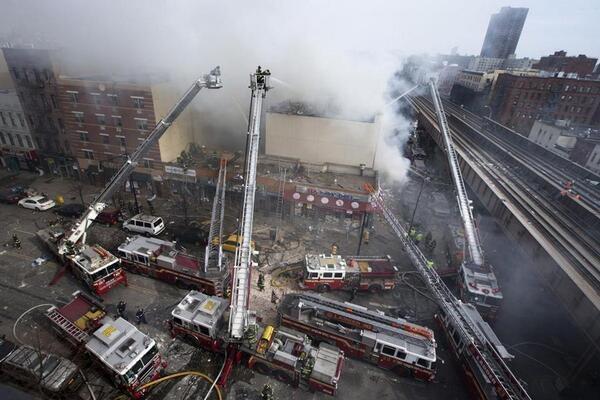 Update: NYC Mayor Bill de Blasio has confirmed that the explosions were the result of a major gas leak in one of the two buildings. During a pres conference, de Blasio sais that ConEdison is at the moment digging up the street around the building to manually shut off the ruptured gas lines that are feeding the on-going fire. NYC has more than 250 fire fighters on scene, and the recovery efforts will continue on into the night and days to come. No speculation of terrorism or nefarious motives have been mentioned and at the moment it seems pretty solid that this was caused by a major gas leak alone.