Nexenta continues to storm the market with SDS solutions
With highly scalable ZFS-based SDS solutions and extreme cost competitiveness, Nexenta continues to stake a claim in the storage market.
Published Wed, Feb 26 2014 2:03 AM CST
|
Updated Tue, Nov 3 2020 12:18 PM CST
Nexenta has quietly accumulated a significant customer base of more than 5,000 users and nearly one exabyte of storage installed. Continuing upon that success, Nexenta announced today the upcoming release of NexentaStor 4.0 in Q2 2014 that will bring enhancements to failover time and overall reduced latencies. In addition to improved performance, Nexenta has put forth an effort into improving its out of box experience by simplifying installation and management with wizards and advanced monitoring tools.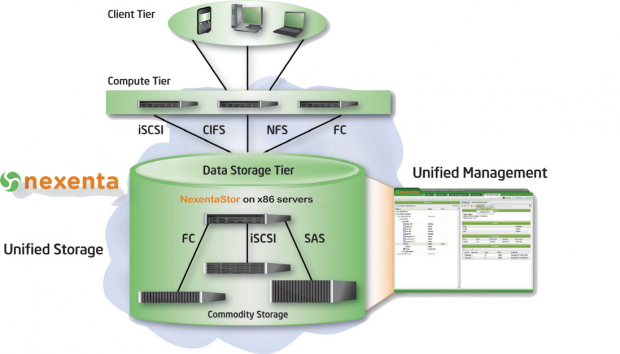 While solutions around "software defined" networks, storage, and data centers are relatively nascent, Nexenta is staking its claim early on by partnering with industry leading system integrators. As an existing premier reseller partner for Nexenta, Eva Cherry, CEO and President of Silicon Mechanics says,
"Silicon Mechanics' strong partnership with Nexenta has been instrumental in helping customers realize the benefits of Software Defined Storage with an innovative product that improves performance and reliability...we are excited about how the enhancements in NexentaStor 4.0 will continue to help customers address the challenges inherent in big storage."
With these upcoming enhancements and the insatiable market demand for more and more storage, it is very conceivable that Nexenta will continue down the path of capturing increased market share as end users look to deploy highly scalable storage solutions with the best cost to performance & capacity ratios.
To learn more about Nexenta, view this video about their software defined data center solutions -
Related Tags