MasterCard wants to use your phones location for security
MasterCard wants to utilize your smartphone's location for increased credit card security.

Published Wed, Feb 26 2014 4:25 AM CST
|
Updated Tue, Nov 3 2020 12:18 PM CST
Let's face it, whenever you're shopping and using your credit card, you'll have your smartphone on you, too. Well, now MasterCard is working with network company Syniverse in order to reduce fraud when using your credit cards overseas.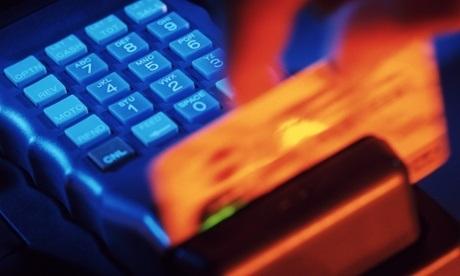 The companies are working on tying your credit card to your smartphone, so that the card is only capable of working when your smartphone is near. Hany Fam, president of global strategic alliances at MasterCard explains: "There have been many attempts to help prevent credit card fraud, but this is the first solution that works globally and without the need for new devices or infrastructure".
If you end up using this new system, you won't feel it in everyday use. Your smartphone will just need to be turned on and kept with you. Syniverse acts on the phone operator's side of things, interconnecting between different networks reaching more than 5 billion mobile devices globally. The company is capable of locating users' phones on their signal alone, without mobile data being enabled, or used.
Joe DiFonzo, chief technology officer of Syniverse explains: "As soon as a mobile phone connects to the phone network we can see a user's location within miliseconds, just by which mobile phone mast they connect to and it is unspoofable, as we get the data directly from the back end of the network".
Fam does try to stop consumers' paranoia that you would be tracked all over the world, but he said that both companies would track a consumers physical location, but will instead use a token system that is similar to the way credit card charges are authorized when a user inputs their pin number.
This new system is currently in the testing phase, but Fam said that this was just the first step in MasterCard's push for intelligent, technology-driven solutions to stem the problem of fraud. Customers will be offered this new anti-fraud system in the near future.
Related Tags