Microsoft slashes Windows 8.1 prices for OEM partners
Microsoft is listening to OEM partners and will slash prices that partners must pay per license to pre-install Windows 8.1 on new laptops.
Published Fri, Feb 21 2014 10:10 PM CST
|
Updated Tue, Nov 3 2020 12:18 PM CST
To appease OEM hardware manufacturers upset with disappointing Windows 8 sales, Microsoft reportedly will slash 8.1 prices it charges to OEMs by 70 percent. Instead of paying a license fee of $50 for mobile products that cost $250 or less, OEMs will now only have to pay $15 per unit.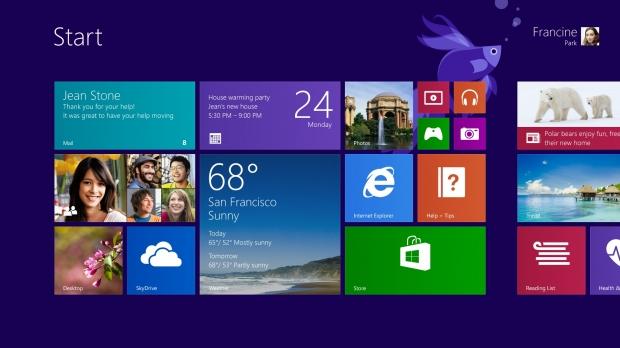 Microsoft said it did 1.24 billion hours of Windows 8 testing during development, hearing about user displeasure of the Metro interface. New CEO Satya Nadella must try and determine if Microsoft will move on to the next version of Windows, or put full effort into trying to raise adoption as quickly as possible.
Using market-development funds and other incentives, larger hardware OEMs were paying around $30 per unit, according to a report published by Bloomberg Technology. Microsoft offers MDF money, similar to other companies, based on sales, revenue generated, using a tier system with its partners.
Microsoft is desperate to respond to increased pressure from Apple and Google, especially with a fierce competition in the mobile market, and analysts are unsure if consumers will still be fast to respond. The company reportedly has sold more than 200 million Windows 8 licenses worldwide, though how many of those users are happy with the OS is extremely hard to determine.
Related Tags