New 3D printer from BigRep lets you print full-size furniture
A new company started just in 2014 has created a shiny new 3D printer that can print furniture.
Published Thu, Feb 20 2014 11:11 PM CST
|
Updated Tue, Nov 3 2020 12:18 PM CST
Technology to bring 3D printing closer to the mass market is accelerating, though most 3D printed items tend to be rather small in size. To help demonstrate the effectiveness of printing larger items, BigRep, a company founded in 2014, opens the door to printing items such as furniture. The device is launching worldwide at large trade shows, and begins shipping in two months, with a $39,000 MSRP.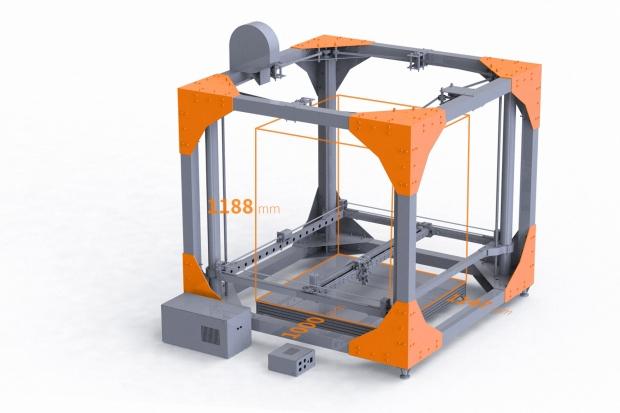 The BigRep One can print full-scale objects in sizes up to 45x39x47 inches, and has the ability to print plastics, nylons, Laywood (wood fibers mixed with polymers), and Laybrick (something similar to sandstone-type of material).
"We know that the need for 3D prints has increased enormously in the creative industries among architects, artists and inventors, among others," said Lukas Oehmigen, BigRep founder, in a press statement. "We have developed printing technology that lowers costs by about 90%, opening the door to a new dimension. Clients may now affordably produce life-size, three dimensional objects."
Related Tags