Michael Bay walks out on the Samsung press conference at CES 2014
Michael 'Explosions' Bay walks out after teleprompter fails during Samsung press event at CES 2014.

Published Mon, Jan 6 2014 5:12 PM CST
|
Updated Tue, Nov 3 2020 12:19 PM CST
CES 2014 - The director of smash hits like Transformers and Bad Boys walked on stage for a Samsung press event at CES 2014 to talk about its new curved 4K TVs, but what happens next is just awful.
Bay stumbles through his teleprompter, states it fails and then says he'll just "wing it". He fails to gain traction speaking again, turns around, and walks off the stage, leaving a Samsung EVP Joe Stinziano embarrassed, and alone on stage. Considering this was Samsung's biggest marketing event of the year, Bay walking out isn't a good start.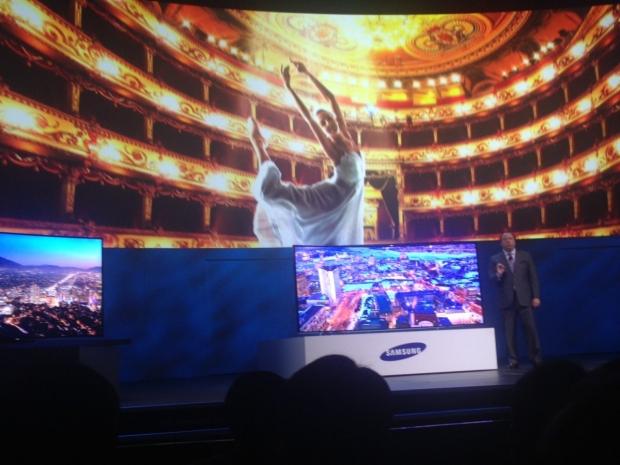 Bay has come out and talked about this, where he has said: "Wow! I just embarrassed myself at CES - I was about to speak for Samsung for this awesome Curved 105-inch UHD TV. I rarely lend my name to any products, but this one is just stellar. I got so excited to talk, that I skipped over the Exec VP's intro line and then the teleprompter got lost.
Then the prompter went up and down - then I walked off. I guess live shows aren't my thing. But I'm doing a special curved screen experience with Samsung and Transformers 4 footage that will be traveling around the world."
Related Tags