id Software co-founder John Carmack leaves his post at id Software
John Carmack id softwork's co-founder officially resigns and goes full-time into Oculus VR.
Published Fri, Nov 22 2013 6:05 PM CST
|
Updated Tue, Nov 3 2020 12:19 PM CST
John Carmack co-founder and programmer at id Software has resigned from id and is focusing on working full time as Chief Technology Officer at Oculus VR. Carmack co-founded id Software twenty-two years ago and co-created games such as Doom, Quake, and Wolfenstein 3D. Carmack also founded Armadillo Aerospace in 2000. This is the second big departure from id Software this year, during the summer Todd Hollenshead former CEO and President left after seventeen years with the company.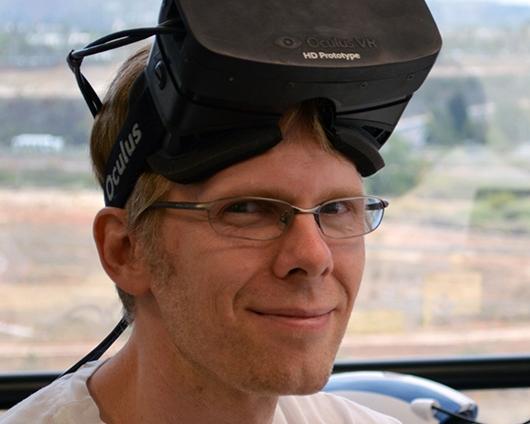 Carmack became Chief Technology Officer of Oculus VR earlier this year in August. Carmack mentions on Twitter that he wanted to remain as Technical Advisor at id but that it did not work out. Bethesda Softworks' President of PR and marketing, Pete Hines, says that Carmack had been long interested in the work over at Oculus VR and that Carmack would like to be more engaged in that project.
id Software studio director Tim Willits says: "John Carmack, who has become interested in focusing on things other than game development at id, has resigned from the studio, John's work at id Tech 5 and the technology for the current development work at id is complete, and his departure will not affect any current projects. We are fortunate to have a brilliant group of programmers at id who worked with John and will carry on id's tradition of making great games with cutting-edge technology. As colleagues of John for many years, we wish him well."
John Carmack's original tweet: "I wanted to remain a technical adviser for Id, but it just didn't work out. Probably for the best, as the divided focus was challenging."
Carmack writes to the Oculus community: "I have fond memories of the development work that led to a lot of great things in modern gaming - the intensity of the first person experience, LAN and internet play, game mods, and so on. Duct taping a strap and hot gluing sensors onto Palmer's early prototype Rift and writing the code to drive it ranks right up there. Now is a special time. I believe that VR will have a huge impact in the coming years, but everyone working today is a pioneer. The paradigms that everyone will take for granted in the future are being figured out today; probably by people reading this message. It's certainly not there yet. There is a lot more work to do, and there are problems we don't even know about that will need to be solved, but I am eager to work on them. It's going to be awesome!"
Related Tags