Yesterday we saw iFixit tear down Microsoft's next-gen gaming console, the Xbox One, and today the company is continuing the series by tearing down the new Kinect sensor. As a electronic hobbyist this is the teardown that I have been waiting for, and with the sensors new high-resolution capabilities, I can not wait to see it hacked!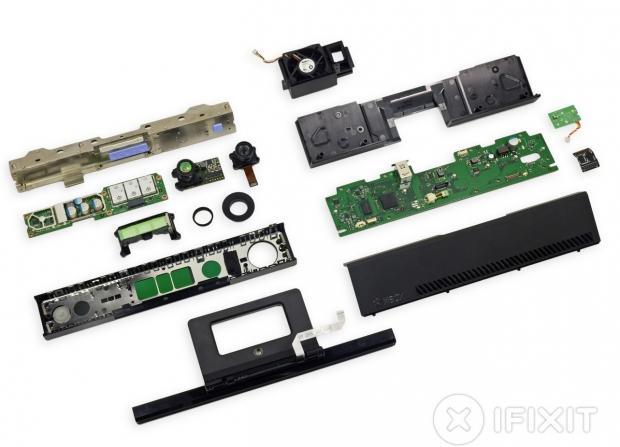 Unlike the Xbox One, the Kinect is held together by screws which are hiding under labels, and a screwdriver makes quick work of opening up the case. When the Kinect is first opened up, you can see several optical sensors, and what appears to be an array of three high-intensity IR Blasters.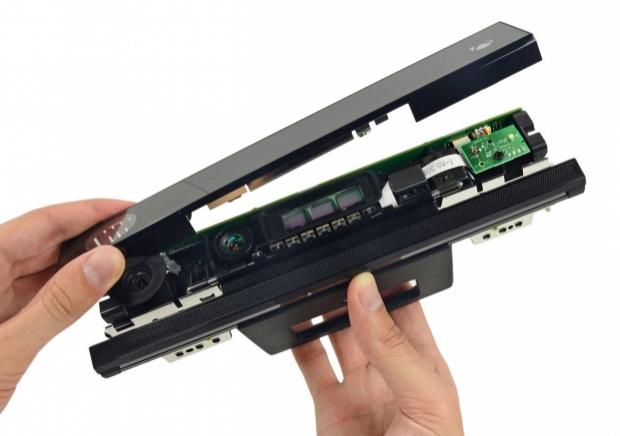 Also pictured is the large camera with what appears to me a mechanical focusing system. Interestingly enough, the Kinect now packed enough power that a Fan is required to keep things nice and cool, and I bet this has something to do with its sensors always being activated awaiting commands from the user. It also appears that the entire internal frame is being used as one giant heat sink to help aid in cooling. Unfortunately, the Kinect earned a repairibility score of just 6 out of 10 due to so many permanently affixed and propriety parts.