nio Card wants to upgrade your wallet with NFC and high-end sensors
nio Card is on Kickstarter with a 4mm-thin Bluetooth card that acts like a next-gen NFC-powered wallet.

Published Fri, Nov 15 2013 5:35 AM CST
|
Updated Tue, Nov 3 2020 12:20 PM CST
If you're like me, you hate having to carry around your wallet and smartphone, as an all-in-one solution would be so much better? On one hand, I want a digital currency to roll through, something I can have "on" my smartphone, like Bitcoin - but I don't see the powers that be letting that happen anytime soon.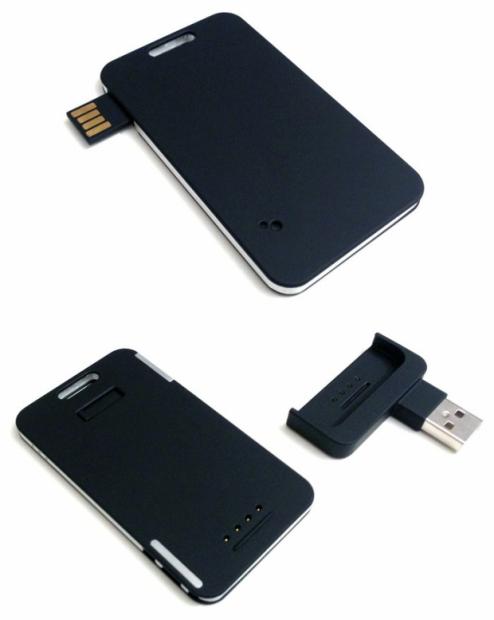 Well, until then, we have nio Card on Kickstarter, which is an upgrade for your smartphone, turning it into a wallet with NFC and high-tech sensors. This means that when the nio Card and your smartphone are within range of each other, you'll also gain a bunch of exclusive nio apps that will "keep your digital life secure and your personal possessions safe."
The nio Card is only 4mm thick, and connects through Bluetooth for the utmost simplicity. This means that the nio Card will fit anywhere, your pocket, wallet, bag, and more. You can store your banking details, passwords, and more through the nio Safe app, which can only be accessed, and opened by you, or your nio Card. Better yet, nio can even offer up dual-factor authentication for super, business-class security.
Can it get any better? Yes it can: there's also 2GB of USB storage built-in, meaning you can keep some of your personal data on the built-in storage. I did say it can get better, with the nio Card being capable of replacing so much of the contents of your pants (yeah, I went there) and your bag (or handbag). It can replace your credit card, keys, and your wallet.
The developers are working on a nio Card that will attach to your front door, so that when you get close to your front door - with your personal nio Card in your pocket - it will unlock the door. As for your wallet, they are offering a custom wallet made from leather, specifically designed for nio Card by Italian designers.
Bluenio require £35,000, and at the time of writing they had hit £8,159. I'm looking forward to this device, so I hope it hits its required funding goal!
Related Tags