This has been the week of AMD R-Series GPU launches, and Sapphire Technology does not want to be left out of the party. Today the company announced the launch of its first two lines of AMD R-Series video cards. Sapphire is introducing two lines with three models each today which include the R9 280X TOXIC Edition, R9 280X Vapor-X edition, R9 280X Dual-X edition and the R9 270X TOXIC, R9 270X Vapor-X, R9 270 Dual-X edition.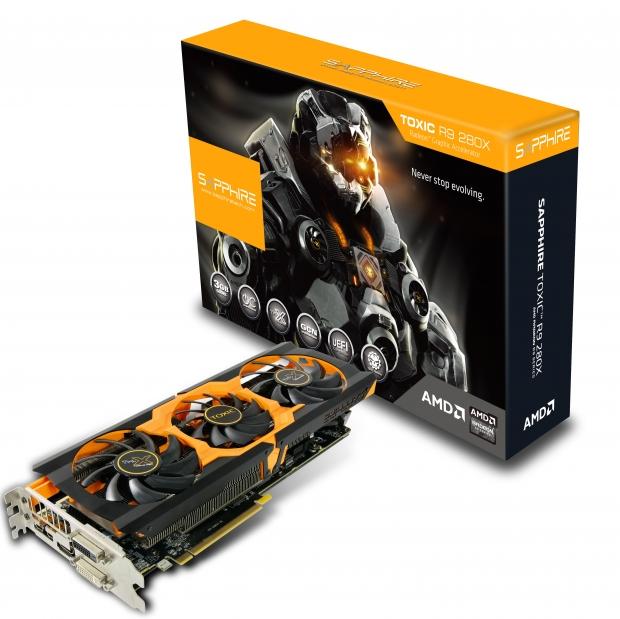 The R9 280X TOXIC Edition features Sapphire's new Tri-X Cooler design which utilizes three airfoil section fans in conjunction with 10mm heat pipes to deliver unmatched cooling performance. The GPU features 3GB of GDDR5 memory and supports Direct X 11.2. Resolutions up to 2560x1440 are supported and 4K displays can be utilized via a built-in HDMI 1.4a port.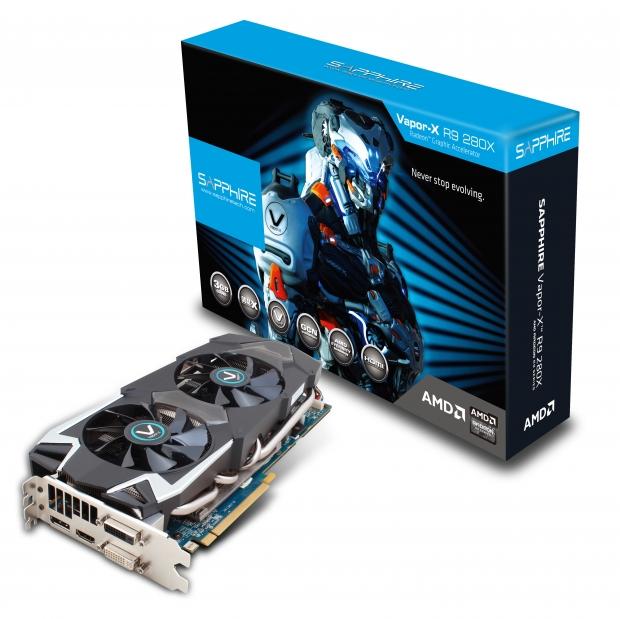 Sapphire's R9 280X Vapor-X edition is a slightly toned down version of the R9 280X TOXIC, and features vapor-chamber cooling. This cooling solution provides a more quiet but efficient method thermal dissipation that allows you to game at max while keeping the ambient noise low. Additionally a 280X Dual-X cooler edition has been announced that features the two Aerofoil fans, and heat pipe technology.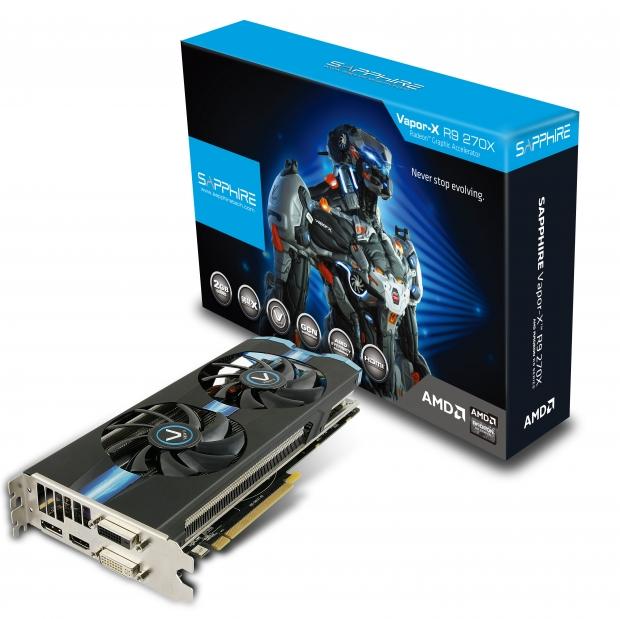 Finally we have Sapphires new R9 270X line of GPUs. The 270X series features all three of the cooling solutions as above, but only sports 1280 stream processors, 2GB of GDDR5 RAM. The 270X series supports 1080p resolutions and Direct X 11.2. Both of the new lines of GPUs boast the latests GCN architecture from AMD, and feature Eyefinity multi-monitor support. The Sapphire R9 280X series starts at just $299 while the R9 270X series begins at the $199 level.