Today, Thecus announced that it has updated its popular mobile NAS utility app T-OnTheGo for both iOS and Android platforms. Version 3.0 of the T-OnTheGo app features a completely redesigned interface and now supports iOS6 and Android 4.2. Mobile users can now manage files, upload photos and videos, view images in thumbnail format, stream videos, and add existing WebDAV servers directly to their Thecus NAS.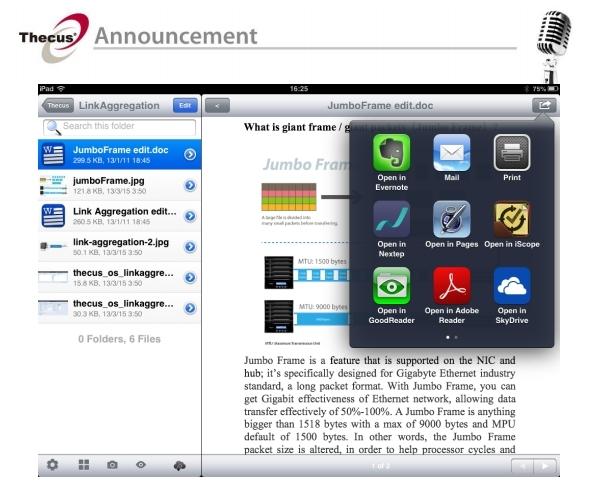 "Users want their data to go wherever they do, and they want to remain in control of it no matter how far away they actually are. That's where T-OnTheGo comes in. We wanted to help make users' data and remote management of their NAS systems completely mobile. It's like having the NAS in your pocket, except without the awkward staring," said Florence Shih, General Manager of Thecus.
The mobile app also allows users to manage their Thecus NAS from anywhere in the world as long as there is an Internet connection available to their mobile phone and to their NAS. T-OnTheGo also allows users to connect local disks, WebDAV servers, and several cloud-based storage services directly to their Thecus system. The new updated T-OnTheGo app is available for Android and iOS at the sources listed below.