With rumors of a fingerprint scanner on Apple's iPhone 5S debunked, the rumor mill has turned to a new smartphone and leaked photos that are said to be of a fingerprint scanner on HTC's upcoming One Max smartphone. In the image below, you can see what appears a black square below the One Max's camera lens. The photo is quite pixelated, which instantly throws red flags for me.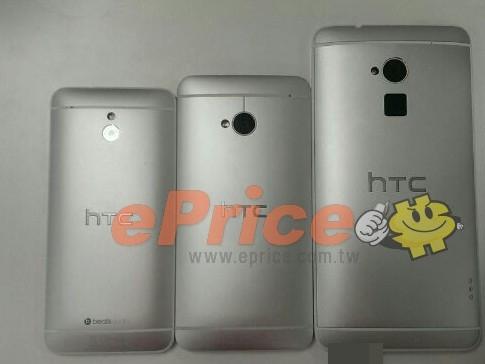 For now, we will take website ePrice's word and assume that the HTC One Max will indeed feature a fingerprint scanner and assume that this photo is the real deal and that it's not just a black piece of tape. Assuming that it is real, I am left asking the question, "what would we use a fingerprint scanner for?" It may be cool to unlock your phone with your fingerprint or use it for password authentication, but is it really needed in today's smartphones?
Before I close this article out, I really would like to send a request out to all those leaksters out there who provide the world with early photos of unreleased devices. Please take higher quality photos! In the case of this photo, there is a perfectly good HTC One right beside the One Max. As a One owner, I know that the image quality would been far better than what was posted.