Seagate launches world's first SSHD for enterprise use
Seagate launches world's first SSHD for enterprise use.
Published Tue, Jul 23 2013 11:00 AM CDT
|
Updated Tue, Nov 3 2020 12:21 PM CST
Seagate announced today that the Enterprise Turbo SSHD, a drive which has been in use with IBM in their Series X servers for over a year. This SSHD has 32GB of flash onboard that allows the SSHD's, in capacities up to 600GB, to produce twice the IOPS performance from its 10,000 RPM's than a 15,000 RPM HDD. The SSHD provides up to 900 IOPS in random performance and comes with a standard five year warranty.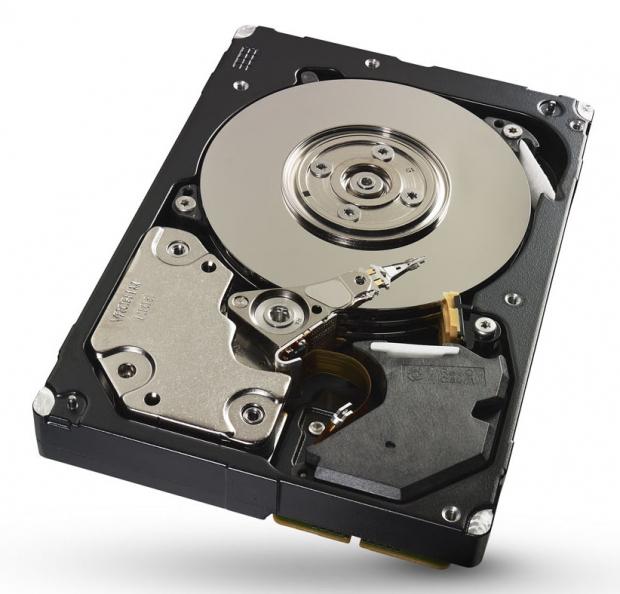 The massive speed increases are due to the tiered caching at the I/O level, accelerating 'hot data' via the flash layer inside the SSHD. This boost in performance will provide gains in performance with fewer devices, lowering the overall TCO of the storage solution. The Enterprise Turbo SSHD will provide radical acceleration in mission-critical applications such as big data analytics, virtual desktop infrastructure, and database and transaction processing. Key features of the SSHD include:
Fastest Enterprise Hard Drive- boasts ultra-fast speed with up to 3X the increase in random performance over standard 15K-RPM drives.

Industry's First Enterprise SSHD- delivers transparent SSD-like performance to most heavily accessed data.

Ultimate Capacity- features up to 600GB of capacity- the highest enterprise performance drive available today.

Affordably Priced- yields 3X the current mission critical HDD random performance at an HDD-comparable price.

High-Reliability- provides enterprise endurance and reliability
Tiered infrastructure, with SSDs serving as cache for large banks of HDDs, are becoming increasingly popular in the datacenter. The Enterprise Turbo SSHD bridges the gap between HDD and SSD, allowing for a one-drive solution in an environment where there is usually a requirement for multiple types of drives to perform caching duties.
Related Tags