Koolance unleashes EXC-800, a portable recirculating liquid chiller for PC liquid cooling enthusiasts
Koolance releases new EXC-800 portable recirculating liquid chiller.
Published Mon, Jul 15 2013 12:28 PM CDT
|
Updated Tue, Nov 3 2020 12:22 PM CST
Koolance is at it again with another product launch this morning. The new EXC-800 Portable Recirculating Liquid Chiller is a water cooling enthusiast's dream featuring a rated 800W, or 2730 BTUs, an hour of cooling capacity. The chiller features Koolance's popular PMP-500 pump providing 42.9 gallons-per-minute of reliable flow of chilled liquid.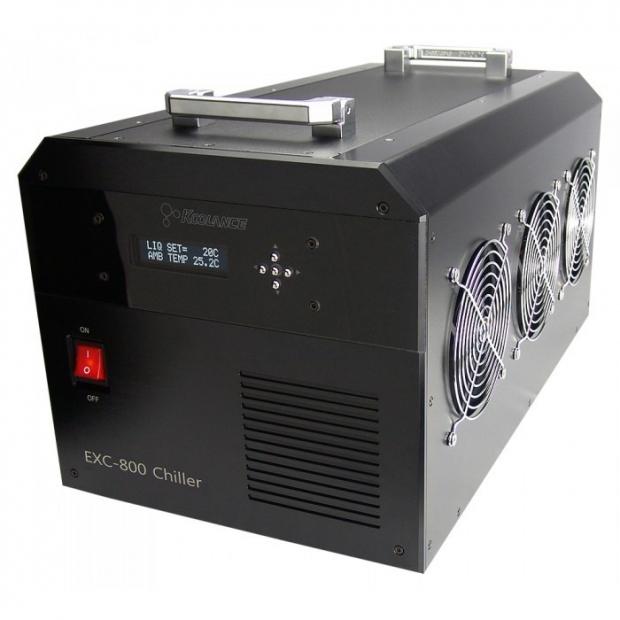 The chiller is able to adhere to one of four configurable temperature methods which includes an option to set the temperature to ambient to avoid condensation, or through the use of an external K-type thermocouple to chill the water to a desired temperature. The EXC-800 is capable of reporting the internal coolant flow rate, pump RPM, and condenser fan RPM which is displayed on a two-line organic LED display. The $1400 chiller is available at Koolance's website. (Source #1)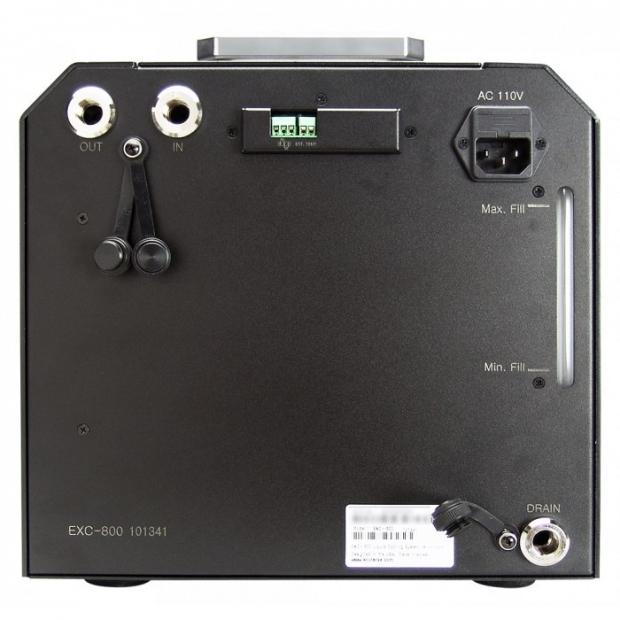 Available Features and Specs:

Cooling capacity: 800W (2730BTU/hr) @ 25C liquid/ambient

Temperature options: liquid set-point (1 to 50C), optional external thermocouple set-point (1 to 149C), liquid and ambient delta-T (± -50 to 50C), external sensor and ambient delta-T (± -50 to 50C).

Select only values you want displayed on the front 2-line OLED display (fixed or rotating)

Adjust pump speed with 10 level increments

Show pump impeller speed in RPM

Show coolant flow rate in LPM/GPM

Show condenser fan speed in RPM

Adjust audio alarm based on temperatures

Relay trigger can be configured as NO or NC and adjusted based on temperatures

Refrigerant: R-134a

Power input: 120VAC, 60Hz

Maximum power consumption (approximate): 450W @ 25C, 650W @ 35C

Designed for operation within 0-40C ambient and liquid temperature range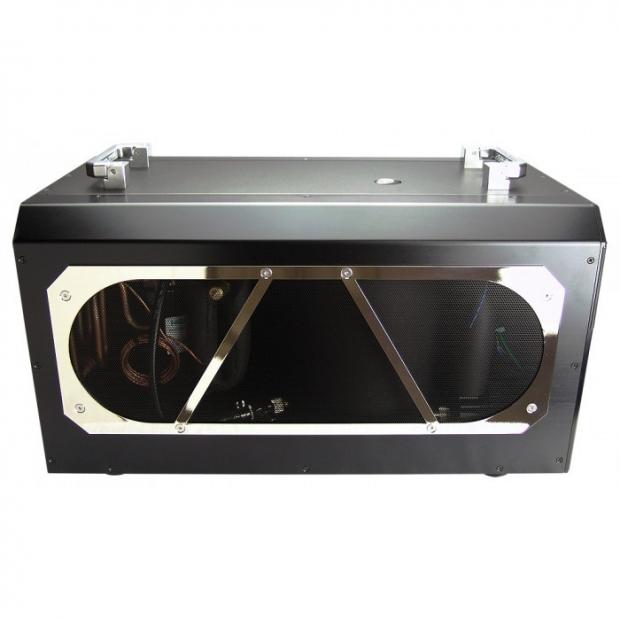 Related Tags