AMD Radeon HD 8970 spotted, but this time there's nothing to get your hopes up over
AMD's next-gen Radeon HD 8970 spotted... but should we care?

Published Tue, Jun 18 2013 4:56 AM CDT
|
Updated Tue, Nov 3 2020 12:22 PM CST
Normally next-gen video cards get me all excited, but to tell you the truth folks, the HD 8970 isn't that exciting. First off, we should expect a refresh and nothing that is architecturally new, and normally that is ok - but I want boundaries being pushed.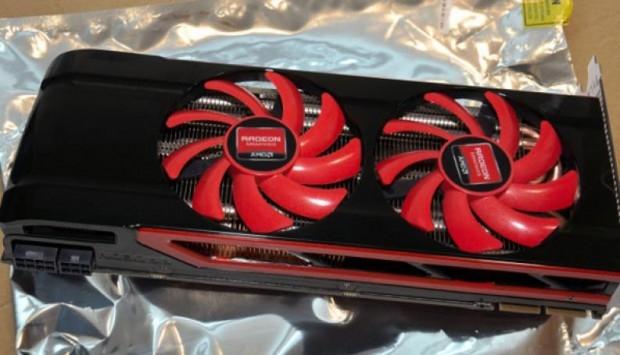 There's new circling that AMD's Radeon HD 8970 has been pictured, with some specs attached to this boat that is barely being kept together out at sea. We should expect a 1000MHz Base Clock, 2304 Stream Processors, 48 RO's, 3GB of GDDR5, a 384-bit memory bus and a 250W TDP. So we're talking a slight bump on what we have with the HD 7970 - nothing exciting. The other issue is the HD 8970 actually already exists, with AMD selling it as an OEM-only product.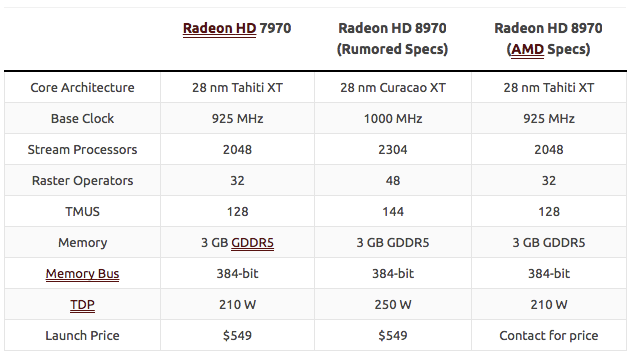 There are specs on AMD's website about it, which put it on level with their HD 7970. So while this video card could be the HD 8970, there's no real reason to care. I think we should expect something great from AMD toward the end of the year, considering they are the ones powering all three next-gen consoles...
Related Tags