MSI has just launched what could very well be the perfect combination of alterable portability combined with deadly gaming capability. The GE40 comes armed with state-of-the-art components including an Intel Haswell Core i7 processor and a NVIDIA GeForce GTX 760M GPU.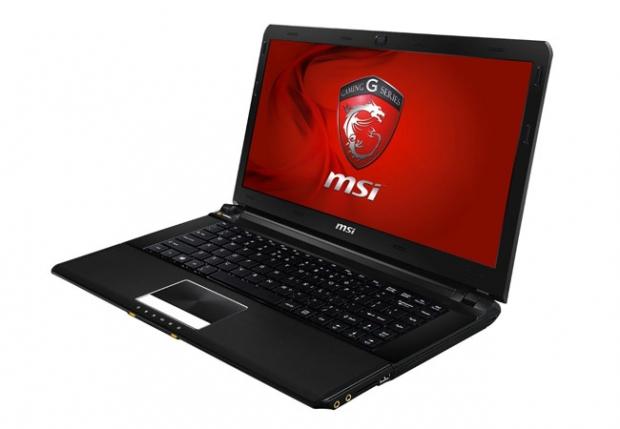 The GE40 is able to take full advantage of the GTX 760M by adding a Matrix display that allows users output to up to three displays simultaneously. The laptop also features Sound Blaster Cinema and Audio Boost technologies that pack one hell of an aural punch.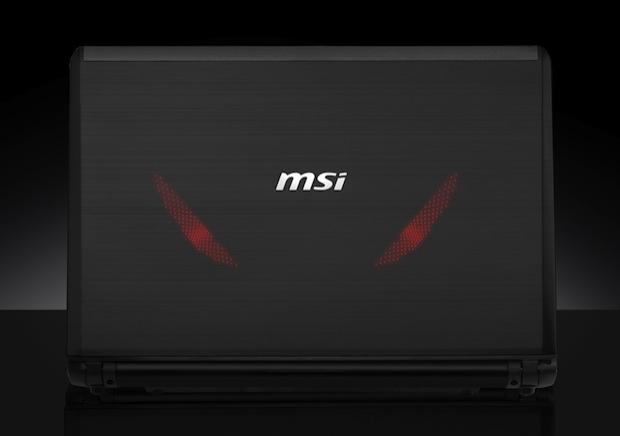 Possibly the coolest feature is the all aluminum body that displays hidden backlit dragon eyes on the top cover. The GE40 is available in two storage configurations a 750GB hard drive or 125GB mSATA SSD paired with a 750GB hard drive for increased performance. Both models feature 8 GB of DDR three, a gigabit LAN adapter, two USB 3.0 ports, and one USB 2.0 port.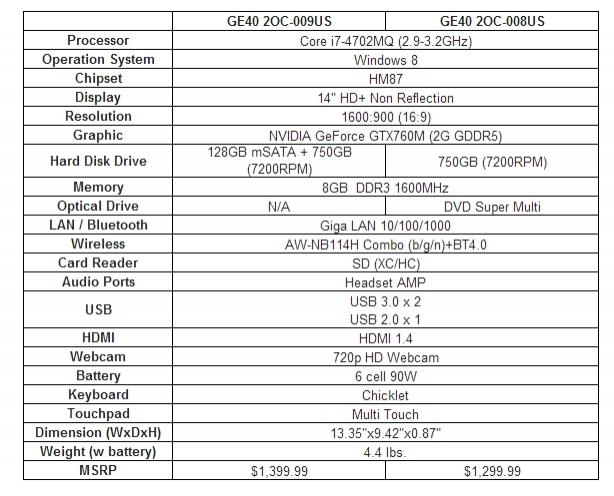 To celebrate the launch of the GE40, MSI is holding the "Just Game!" Giveaway through their Facebook page. Participants will have the opportunity to win over $4000 in prizes, including a completely new MSI GE40 valued at $1,399.99.