After selling more than 10 million units in less than 30 days, Samsung is releasing its flagship, the Galaxy S4 in several new colors, including Blue Arctic, Red Aurora, Purple Mirage and Brown Autumn. This morning we are learning that AT&T will have exclusive rights to the Red Aurora version as it did with the burgundy version of the Galaxy S3.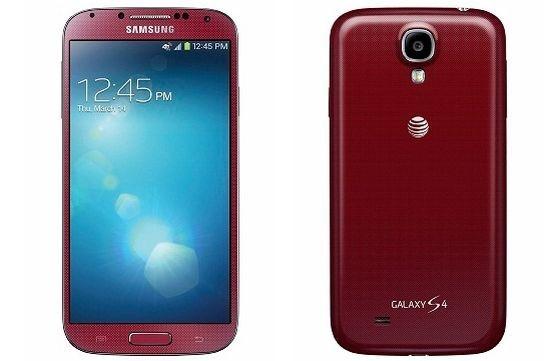 These new colored models feature all of the same hardware and the existing Galaxy S4 models, and it is unknown at this time as to which carriers will be getting the remaining three colors. AT&T has opened up pre-orders for the Red Aurora model and will begin shipping on June 14th.
The exclusive Red Aurora model will run you $199.99, which is the same price as existing Galaxy S4 models at AT&T, and at the moment, only the 16GB version will get the new color treatment. Personally I prefer a black smartphone, but I will admit that the brushed aluminum look of the HTC One is beginning to grow on me.