Android is beginning to take off in a big way. It seems like every month we see a new manufacturer step into the ring with a powerful Android based offering, and this month is no different. This morning Vivo announced a new smartphone dubbed Xplay, and boy does it pack a punch.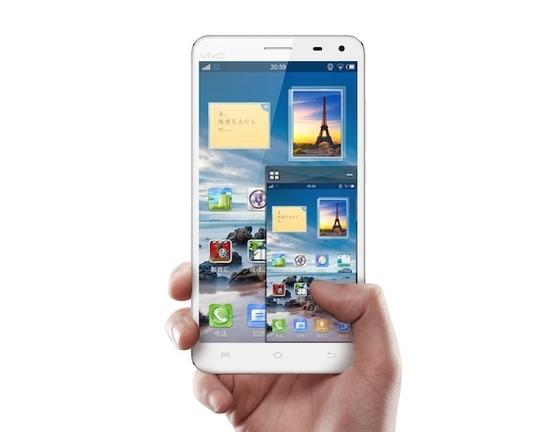 The Vivo Xplay is a high-end Android smartphone that features a quad-core 1.7GHz Qualcomm S600 Snapdragon processor alongside 2GB of RAM and a 3400mAh battery. The display is a 5.7-inch class full 1080p display, and storage is set at either 16GB and 32GB based on phone model.
A 13MP rear camera combined with a 5MP front facing unit handles the imaging duties, while the audio system gets a boost from the addition of an extra audio chip. NFC, Wi-Fi and Bluetooth 4.0 handle the connectivity with Android 4.2 Jelly Bean will be served up as the OS. At the moment, the phone is only slated for China, and should retail at 2,990, which is just below $490 for the 16GB model.