Earlier today we were invited to the GIGABYTE headquarters here in Taipei, Taiwan to get a look at the motherboard maker's brand new pride and joy. No, for once we're not talking about a new motherboard... we're talking about a new lab.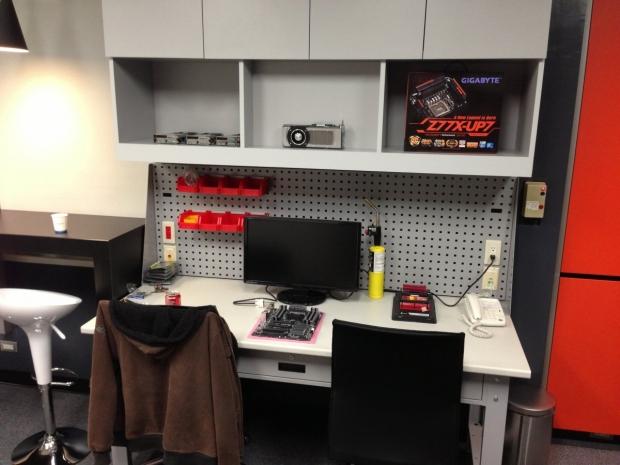 Staff at GIGABYTE had been pushing senior staff at the Taiwanese company to sign off on a new "OC Lab" for its employees to spend their days overclocking and tweaking new GIGABYTE motherboards and video cards. HiCookie, a famous Taiwanese overclocker, joined GIGABYTE some years ago now and I can indeed confirm each time I visited him, he was slowly taking over cubical by cubical, with all of his overclocking hardware and gear. He and others at the company needed such a new place to be free and overclock, till they can overclock no more.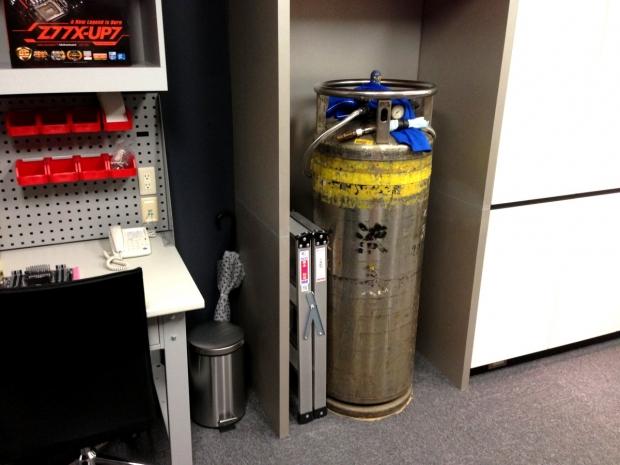 Eventually the bosses at GIGABYTE signed off on the overclocking lab, known simply as the "OC Lab". GIGABYTE invited some local press and overclockers there earlier today, where we christened it with a couple of drinks. It will be the new home for HiCookie when he moves into the OC Lab next week - he would have been in there by now if it were not for IDF Beijing, which he just returned from.
As you can tell by the pictures, no expenses were spared in the new lab. There are three tables set up, which will seat two test systems per table. HiCookie told us that he plans to have an "Extreme table" for LN2 and dry ice, a "Medium table" for water cooling, and the final table for standard air cooling solutions. Each table is equipped with an air extraction vent to remove harmful smoke and gases from the room for when soldering and such takes place. And yes, they had four NVIDIA GeForce GTX Titan video cards, just laying around for showing off.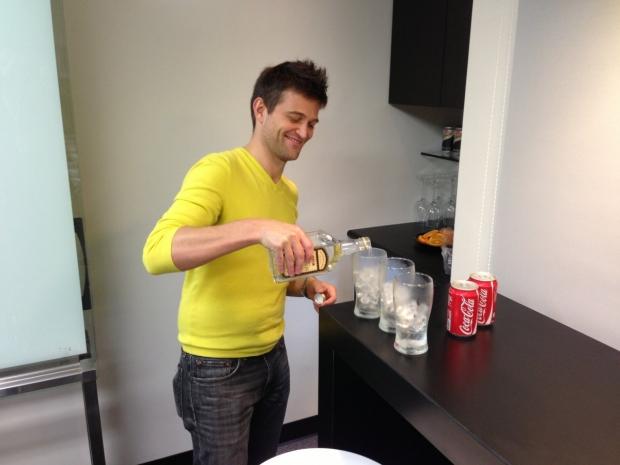 The lab is even setup with a little bar for those times when overclocking just becomes too stressful, or for when GIGABYTE wishes to entertain media and customers. Not pictured (my bad!) is the sofa setup and row of chairs for the comfort of those attending. Cheers Colin (pictured above), GIGABYTE's new marketing director, for the drink, but in seriousness, it is great to see GIGABYTE putting its money where its mouth is and investing more and showing even further seriousness when it comes to overclocking.
You can view more pictures below in the gallery.