The introduction of 12Gb/s SAS products has just inched closer, with LSI firing the initial salvos of this new technology by being the first to ship OEMs a 12Gb/s product. Several key players are lining up to provide customers with 12Gb/s products, but LSI has apparently taken the lead in this race with the CeBIT announcement.
LSI is currently shipping the LSISAS3108 12GB/s SAS ROC and the LSISAS3008 12Gb/s SAS I/O controller. The new Invader controllers can top 6GB/s in throughput and 915,000 IOPS.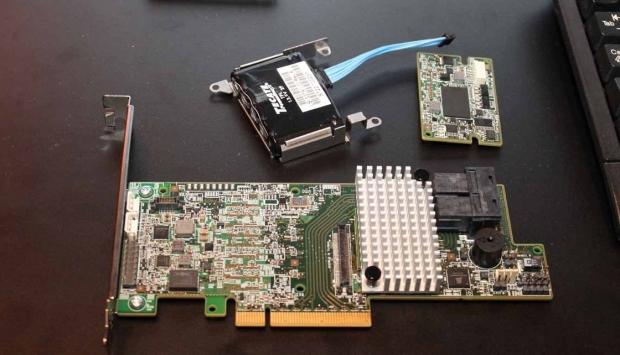 At FMS 2012 we were able to spot some of LSIs new 12Gb/s gear with the MiniSAS HD connections to the rear of the controller. These connections provide 12Gb/s speed in a smaller form factor.
By doubling the data transfer rate of 6Gb/s SAS solutions, 12Gb/s SAS allows the SAS infrastructure to deliver bandwidth that exceeds that of PCI Express 3.0 with a single host bus adapter (HBA).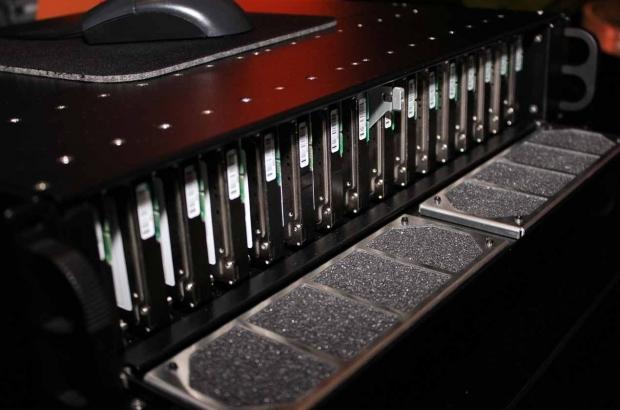 LSI is also touting the features of their new DataBolt technology, which allows their expanders to aggregate two 6Gb/s storage solutions into one 12Gb/s lane. This will allow customers to accelerate existing infrastructure by doubling the number of storage devices connected to one PCIe slot.
Production-volume shipments of the 12Gb/s SAS ROC and 12Gb/s SAS I/O controller are occurring this month, followed by the availability of 12Gb/s SAS expanders, MegaRAID controllers and HBAs in Q2.
Look for detailed analysis in our labs as soon as the new controllers are available!