If you're an education customer, or were looking to buy a new Apple iMac for one of your children in school, then now is the time. Apple has updated the pricing on their education-only 21.5-inch iMac, but have also provided beefier internals to go with it.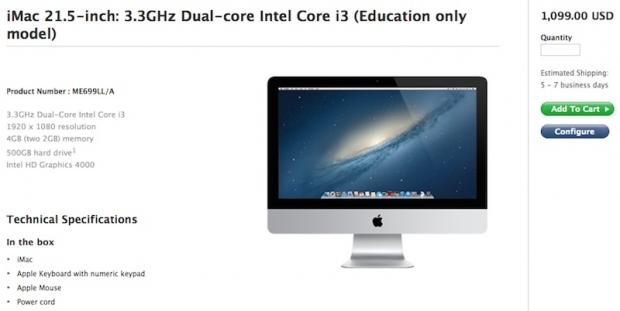 The 21.5-inch iMac now starts at $1099 - a slight $100 increase on the old price - but gives you an Intel Core i3 dual-core 3.3GHz processor, HD Graphics 4000, 500GB HDD and 4GB of RAM. There's always the option to bump the storage and RAM up, something I would suggest on any system. 8GB of RAM is cheap and your main drive should always be an SSD these days, the performance increase is worth it.
Education customers can begin ordering these new iMacs, with 5-7 business day shipping times at the moment.