Google has released an update to its Google Maps for iPhone app. The new update brings with it several improvements, with the most important one probably being the improved local search. The new version of the app is promising faster local search through new search icons and integration with Google Contacts.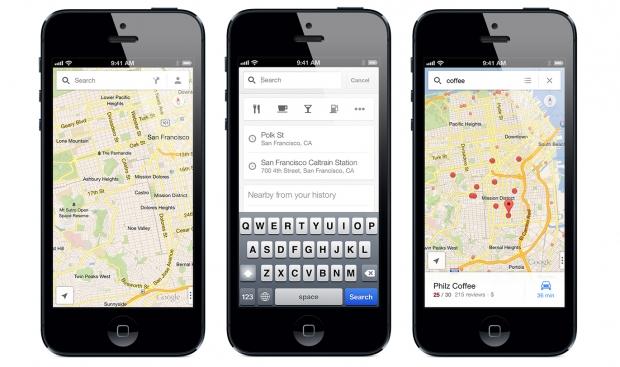 For faster local search, you can tap one of the new icons for restaurants, coffee shops, bars and other types of places to quickly see nearby haunts. So if you're in a rush and need a quick coffee, just tap the search box, then the coffee cup icon, to see the cafes closest to you.
Other minor improvements include the addition of an English language version for Bahrain, Egypt, Lebanon, Oman, Qatar, Saudi Arabia, and UAE. As part of this globalization, the app now allows you to select between miles and kilometers in the settings menu. This way you can use the units most familiar to you.
Finally, as part of the better local search, if you search for a contact's name, the search will suggest your friend's address. It can do this thanks to its integration with Google Contacts. You can download the latest version of the app from the iOS App Store.