White House backs cell phone unlocking after We The People petition
White House throws support behind 'narrow legislative fixes' to allow smartphone unlocking.
Published Mon, Mar 4 2013 3:32 PM CST
|
Updated Tue, Nov 3 2020 12:24 PM CST
The White House has thrown its support behind legalizing cell phone unlocking after a We The People petition achieved the 100,000 signature requirement. The practice of unlocking cellular devices was banned earlier this year after the Library of Congress ruled that it violates the DMCA.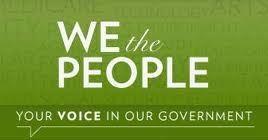 White House Senior Advisor R. David Edelman:
The White House agrees with the 114,000+ of you who believe that consumers should be able to unlock their cell phones without risking criminal or other penalties. In fact, we believe the same principle should also apply to tablets, which are increasingly similar to smart phones. And if you have paid for your mobile device, and aren't bound by a service agreement or other obligation, you should be able to use it on another network. It's common sense, crucial for protecting consumer choice, and important for ensuring we continue to have the vibrant, competitive wireless market that delivers innovative products and solid service to meet consumers' needs.
Sina Khanifar, the person who kicked off the petition:
This is a big victory for consumers, and I'm glad to have played a part in it. A lot of people reacted skeptically when I originally started the petition, with lots of comments to the effect of 'petitions don't do anything.' The optimist in me is really glad to have proved them wrong. The White House just showed that they really do listen, and that they're willing to take action.
Related Tags