At this morning's launch event, HTC president Jason MacKenzie, said the company has been on an "amazing ride" over the last few years. He said that smartphone users "snack" on information from their phones in 10, 20 and 30 second intervals.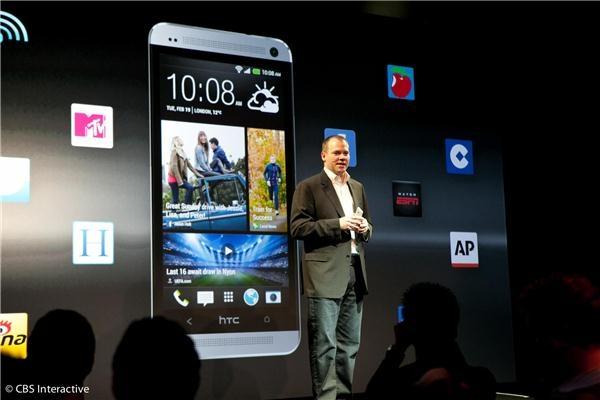 MacKenzie said that HTC "saw a massive opportunity to bring some excitement back to phones" and that "this isn't a set of incremental improvements I'm talking about a bold step forward for something new and fresh".
MacKenzie then introduced the HTC One, the company's latest flagship smartphone. "The HTC One improves every part of the smartphone experience," he said. "It has a complete visual redesign so it looks cleaner and more modern. No matter your age, we all rely on our smartphones, and rely on the constant flow of content".
He then went into talking about the exclusive new feature that makes the HTC One unique, BlinkFeed. BlinkFeed is a constantly updating stream of info with news, images and updates from friends. BlinkFeed delivers with the biggest brands like AP, MTV and many more. ESPN has teamed up with HTC to tailor their content to fit BlinkFeed perfectly.
ESPN President of Global Customer Marketing, Ed Erhardt, took the stage and said, "ESPN tries to serve audience wherever they get it. The relationship we developed with HTC speaks to that. ESPN sees tech as an advancer, not a disrupter, I think we are seeing the tabletization of smartphones here, and where HTC is going next is exactly in line with where ESPN is going".
HTC said that BlinkFeed turns the home-screen into an integrated live feed. "When you're in an elevator, waiting in line, or waiting for a friend, it's something you can look at. You can choose the type of content you get."