Sony displays 84-inch 4K TV with non-split screen shared screen 3D racing in Gran Turismo 5
Using kinda 3D-like technology to give each racer their own viewing experience on a single screen di.

Published Thu, Jan 31 2013 9:08 AM CST
|
Updated Tue, Nov 3 2020 12:25 PM CST
Taipei Game Show 2013 - Today at the Taipei Game Show 2013 out in Nangang we got to experience something pretty cool at the Sony PlayStation booth.
What first caught our attention was the massive 84-inch 4K 3D TV - we're not sure what brand it is, it was not advertised - which was running a rather interesting demo of Gran Turismo 5. At first glance we thought we were merely looking at a 3D version of the GT5 racing game, but on closer inspection, we noticed something else much more impressive was happening.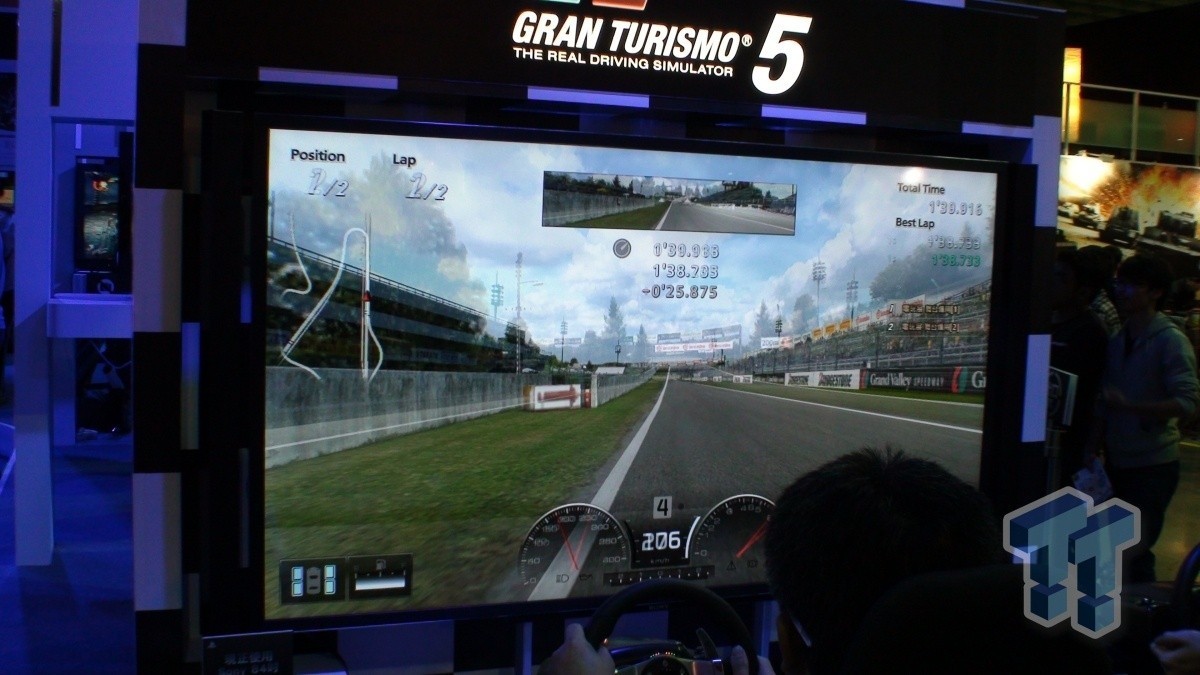 Sony used what we decided to call "reserve 3D technology" at the show - you know, it's kind of like 3D, but not really at all. So, basically with the gamer wearing 3D glasses they are able to get their own driving experience without having to use traditional vertical or horizontal split screen display. We're not exactly sure how the technology works, but it's pretty cool nevertheless.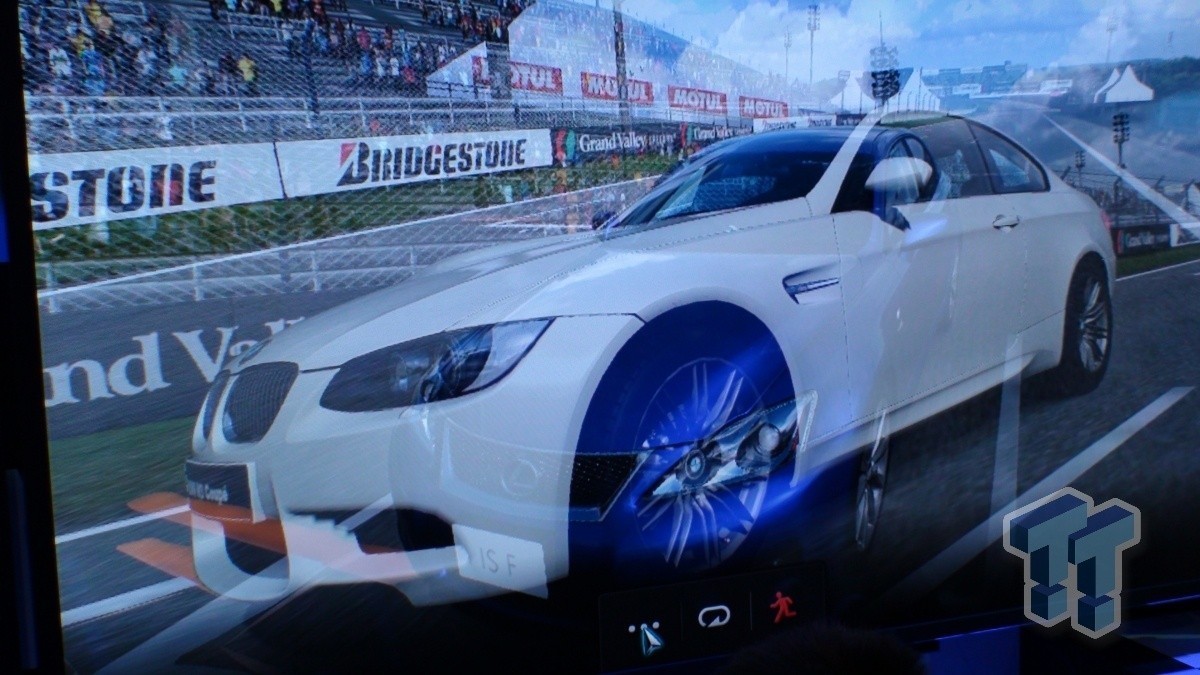 Check out the video above for a closer look. Next up is our booth babe's video from TGS 2013, followed up with a video with Razer CEO Min-Liang Tan discussing its upcoming Edge gaming tablet console system.
Related Tags