iPhone begins to lose its appeal in Asia's trend-setting cities
Asia's trend-setting cities begin swapping their iPhone's for competing devices.

Published Mon, Jan 28 2013 3:35 AM CST
|
Updated Tue, Nov 3 2020 12:25 PM CST
There was a time when the Apple's (NASDAQ:AAPL) iPhone was the undisputed champion, overlooking the grassy knolls quietly whispering 'this changes everything, again' to itself, but those days are behind it thanks to huge competition coming in from what seems like all sides.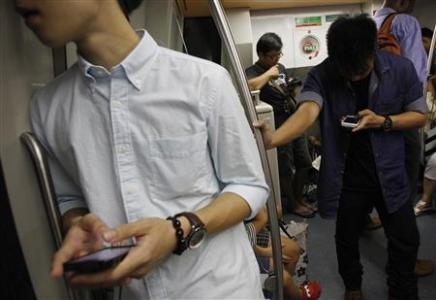 Well, Asia's more well-off consumers in Singapore and Hong Kong are slowly switching from iPhone's to the competition - something Reuters is reporting as 'iPhone fatigue'. The problem also comes from consumers wanting to try out other brands, such as South Korea-based Samsung's Galaxy range of devices, seriously chewing into Apple's market share.
Since 2010, Apple has been completely controlling Singapore in terms of market share, with more devices in Singapore running iOS per capita than anywhere else in the world. This is where StatCounter - gs.statcounter.com, who measure traffic collected from a network of 3 million websites, calculate Apple's share of mobile devices in Singapore.
This includes the iPad and iPhone, where Apple's market share dropped from its peak of 72% in January 2012, to under 50% this month, while Android devices now control 43% of the market, up from just 20% in the same month last year.
In Hong Kong, iOS-based devices now control 30% of the market share, down from 45% twelve months ago. Android-based devices control nearly 66% of HK's market share.
Related Tags