M-DISC promises 1000 years of life, allows you to archive files on disc
M-Disc claims they can store data up to 1000 years without degrading like normal discs.
Published Sun, Jan 6 2013 10:50 PM CST
|
Updated Tue, Nov 3 2020 12:25 PM CST
Today while browsing the booths offered at Storage Visions--a show like CES that takes place just before and just for storage--this M-DISC caught my eye. The company says that their disc, compatible with most newer DVD writers, will allow data stored on a DVD disc to last for up to 1000 years, compared to the 7 years of a normal disc.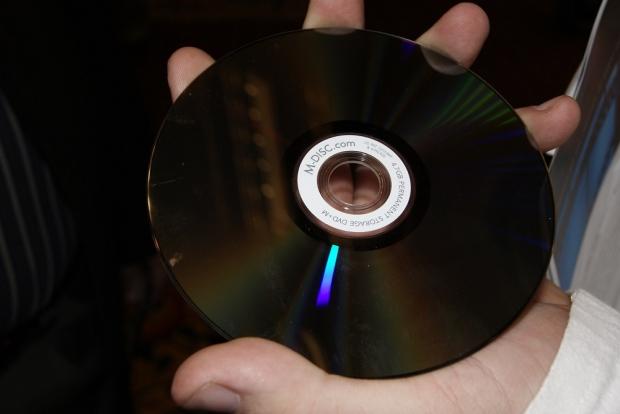 They achieve this by etching the data into a "rock-like layer" that isn't affected by light and other damaging elements. The company said that the Naval Air Warfare Center Weapons Division tested the disc versus normal discs and found that it was the only one to survive the 85*C/85% relative humidity test.
The other discs didn't survive past two days. One downside to these new discs is that they will set you back around $3 a piece, whereas normal discs are much, much cheaper than that. Other than that, these discs seem to be pretty cool. You can find out more information from the company's website.
Related Tags