Sometime around 2015, NASA will incorporate a next-generation spacesuit that has a bunch of new features, but most noticeably, a new design. The new Z-1 NASA spacesuit will arrive in 2015 and offers a bunch of new advantages compared to the current and previous designs.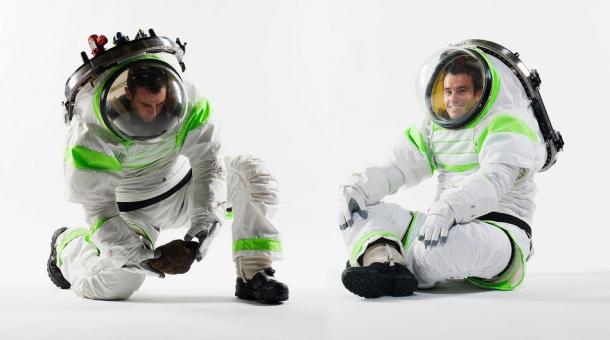 The biggest change would be the rear-entry hatch which lets an astronaut put the suit on from the back, and when finished, they just have to close the rear hatch. The current astronaut wear, the Extravehicular Mobility Unit (EMU) spacesuit, which has been in use since 1982, requires the wearer to put the pant and top portions on separately, and then connect them together.
Jumping into the spacesuit makes more sense, with its hatch being very handy for quick in-and-out experiences in the spacesuit. There's also a new suit port. Usually stored internally, the suit could attach to the exterior of the space vehicle, and the astronaut could easily enter the suit from inside the vehicle.
There's updated shoulder joints which will offer increased movement capabilities, and a larger bubble helmet which will give the astronaut something PC gamers love - a larger field of view.
NASA are also working on a revised portable life-support system - known as PLSS 2.0 - which physically attaches to the new Z-1 suit. PLSS 2.0 shrinks all necessary life-support systems into a single backpack and doesn't require canisters to help filter carbon dioxide. NASA's PLSS engineer, Carly Watts, said in an internal NASA newsletter:
We're looking to replace those capabilities with a Rapid Cycle Amine swingbed. Every few minutes it will cycle and regenerate itself to remove CO2 real time during a spacewalk, so CO2 removal capability will no longer be a consumable.