Crysis 3 is incoming in just a couple of months and to get ready for the release, Crytek has teamed up with filmmaker Albert Hughes. Hughes will produce an online video series that draws inspiration from the Seven Wonders of Crysis 3. The show is aptly named The 7 Wonders of Crysis 3.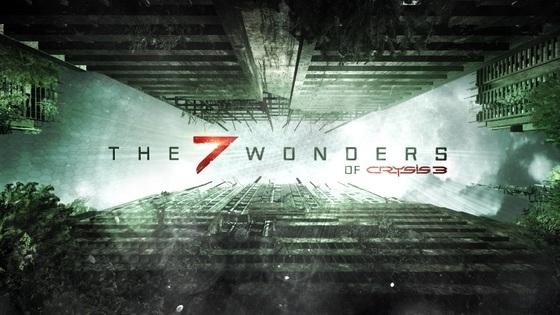 The videos will help to set some background, as well as the setting, for the upcoming Crysis 3 game. Viewers will catch a glimpse of the game's graphics, weapons, enemies, and gameplay features. Hughes is known for directly films such as Dead Presidents, From Hell, and Book of Eli, but his roll in the Crysis 3 videos is a bit more expansive.
He has helped with the scripts, storyboards, and shot plans. The nice thing about this is that the video will be using the game engine, so it will be exactly what players can expect when they hop in the game in February.
"When EA and Crytek approached me about being involved in creating 'The 7 Wonders of Crysis 3' video series, I liked the idea of creating emotional stories using only computer generated images," said Hughes. "The challenge of producing something intensely human without ever seeing a human on screen was incredibly compelling, and the technology of the CryENGINE that Crytek developed enabled me to do that and venture into a completely unique medium of storytelling."
Tune in on December 12 when the first episode goes live.