I've labelled this as a 'RumorTT' post, but in case you read past that - here's some salt, too. According to an Ingram Micro source, OS giant Microsoft could be forced to ask retailers and distributors to move a tonne of their Surface stock, which is said to be around three to five million units, that have all been rejected by consumers.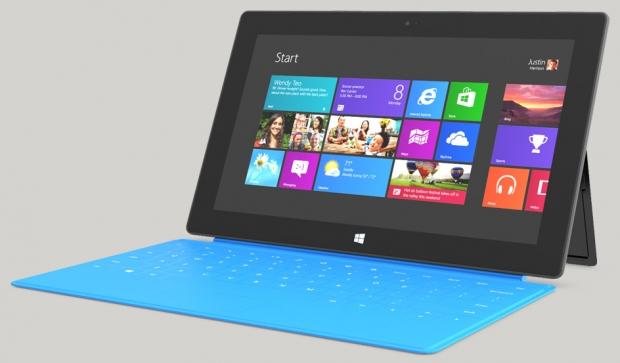 According to the source, Microsoft may be forced to pull a "HP" and sell millions of units at "ridiculously" low prices. If you remember, back in August last year, HP dumped thousands of their poorly received TouchPad's for just $99. Ingram Micro is a distributor of Microsoft products, and have said that the company are looking at multiple options to get the stock flowing.
What gives this rumor more credit is that Microsoft have been utterly silent on sales numbers for Surface, but on the same day Surface was unleashed to the world, Windows 8 was, too. Microsoft have been quick to talk up the Windows 8 numbers - so why not Surface? Unless it's not doing well, you'd want to rub it in your competitors' faces, wouldn't you? Analysts are claiming that if Microsoft were capable of manufacturing between three to five million units to sell in Q4 2012, they're going to have between two to four million left by the years end.
Detwiler Fenton who is a Boston-based broker, has said that Microsoft's tablet strategy is in "disarray" - I'll go on the record and use the word "failure". Fenton told the Wall Street Journal that a "lack of distribution is killing the product. Mixed reviews and a [$499] starting price tag certainty don't help, a lack of retail exposure is severely depressing sales."