Call of Duty: Black Ops 2 Nuketown 2025 pre-order bonus map playlist removed
Activision has pulled the plug on the dedicated Nuketown 2025 playlist from Black Ops 2.
Published Mon, Nov 19 2012 5:01 PM CST
|
Updated Tue, Nov 3 2020 12:26 PM CST
One of the biggest selling points for Black Ops 2 fans to pre-order their game, aside from playing the latest and great Call of Duty game, had to have been the return of one of the most popular multiplayer maps in Call of Duty: Black Ops, Nuketown 2025. The pre-order bonus had its own playlist where players could play Nuketown to their heart's content with other Nuketown fans, but it looks like the plug has been pulled on the map's dedicated playlist as it no longer is available to play through matchmaking.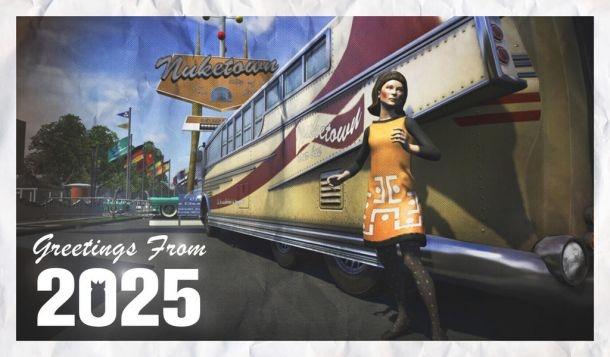 Confirmation of the playlist's removal came from the Twitter account of Treyarch's game design director, David Vonderhaar.
Double XP weekend is official over. That means Nuketown 2025 / 24-7 is as well. I know. RIGHT?

Don't kill the messenger. +
As of now, the only way to play the Nuketown 2025 map is by setting up a custom game. Players who wish to earn experience in Nuketown 2025 are currently out of luck seeing as custom games currently don't award players experience points.
Vonderhaar followed-up that tweet with a response to a Twitter user's question if Nuketown 2025 will ever make it back to the regular playlist. Vonderhaar responded, saying:
Yeah. Probably eventually. We are talking that over internally.
Related Tags