Skyrim DLC 'Dragonborn' includes rideable dragons, original Dragonborn for 1600 MS Points on Dec. 4th
A new trailer for Skyrim's next DLC, Dragonborn, has been released revealing some information.
Published Mon, Nov 5 2012 9:27 AM CST
|
Updated Tue, Nov 3 2020 12:26 PM CST
The next piece of DLC for Bethesda's The Elder Scrolls V: Skyrim has been announced today by way of the unveiling of its official trailer. Are you ready to meet the first ever Dragonborn?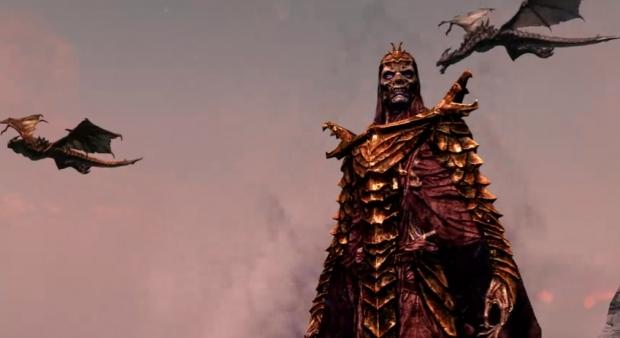 "Dragonborn" will tell the tale of the first Dragonborn ever to make his way through the Elder Scrolls world who is only known now as the Dragon Priest. The Dragon Priest will be attempting to come back and rule over the land as he did in the past, and we're assuming it'll be your job as the current Dragonborn to snuff him out.
Judging by the debut trailer released today, it looks as though new weapons, armor and enemies will be made available in the Dragonborn DLC, as well as a feature many Skyrim fans have been begging for even before the game was released: rideable dragons.
The Dragonborn DLC will be made available on Xbox LIVE on December 4th for 1600 Microsoft Points.
Related Tags