Android faces a growing malware problem, up 580% in one year
TrustGo offers up some scary numbers that, once put into perspective, aren't so scary.
Published Thu, Oct 25 2012 4:26 PM CDT
|
Updated Tue, Nov 3 2020 12:26 PM CST
Here's reason enough to switch to Apple's walled garden: less chance of malware. Malware is increasingly becoming a problem for the Android operating system, no doubt due in part to its openness and the ability for anyone to post an app to the Play Store. Also sideloading apps furthers this problem.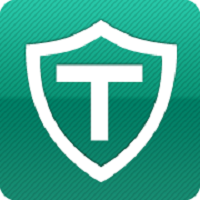 Don't believe me? Well, a new study shows that Android malware grew by 580 percent in the previous year. An incredible 175 million downloads were of apps deemed "High Risk." And these app downloads came from Google Play's Top 500. Let's stop the scare tatics, though, and focus on reality. For the most part, Android users will be safe from malware.
That 580 percent statistic is misleading. Malware samples grew from 4,951 in September 2011 to only 28,707 in September 2012. So while the 580 percent statistic is true, it's highly misleading. Looking at it in terms of total apps, roughly 1.69 percent of all Android apps are malware, though most of those are not in the Play Store.
Furthermore, "High Risk" does not mean malware. It just means the app has the potential ability to steal data, damage privacy, make payments, or various other nefarious activities that could have legitimate uses.
Related Tags