It looks like there will be two Call of Duty: Black Ops II special editions to be released this year, sans Call of Duty: Elite premium subscriptions. Late last year when Modern Warfare 3 came out, they featured a twelve month subscription, providing one year worth of DLC content. Black Ops II flips this, meaning you'll have to get it separately.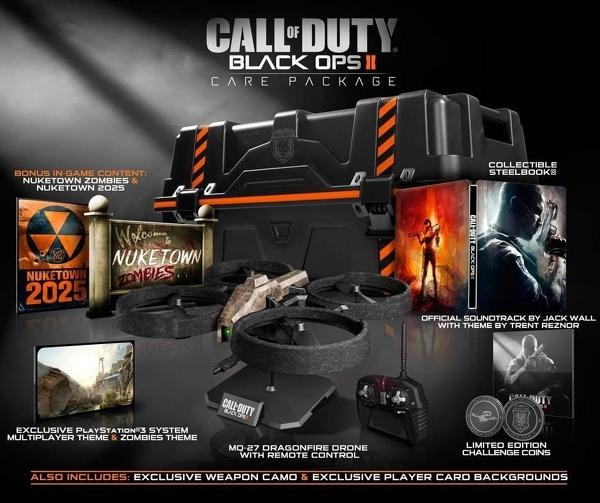 The two packages are known as the 'Hardened Edition', and the 'Care Package'. The Hardened Edition comes with a soundtrack CD, steelbook case, Xbox Live avatar prop and zombie avatar consume, two collectable coins, and the Nuketown 2025 map for in-game play. The Care Package is pretty damn sweet, sporting an actual remote control MQ-27 Dragonfire Drone and two PlayStation 3 themes, as well as the soundtrack, case, coins and a massive, awesome looking crate-like box to keep it all in.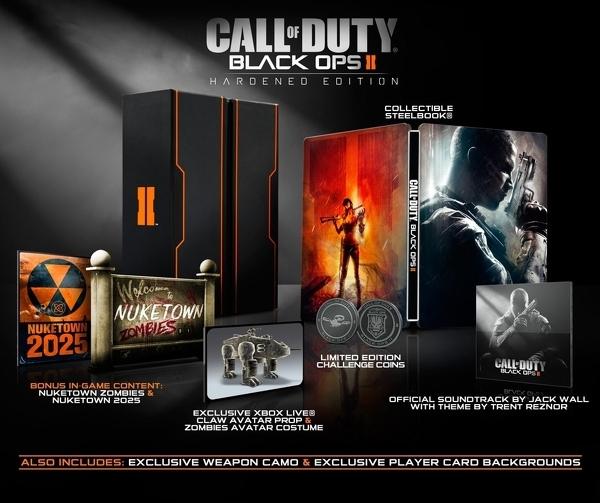 Which pack would you pick up if you were to buy Black Ops II? The Care Package looks pretty awesome, and I'm not a fan of the latest versions of Call of Duty, yet I'm somehow tempted to get it, just because it looks so damn cool. It has a damned remote control Drone! Come on!