Apple currently have the new iPhone close to release (if all rumors, and their event is to be believed to be the launch event for the iPhone), a smaller, 7.85-inch iPad and now a newly redesigned iPod touch coming out.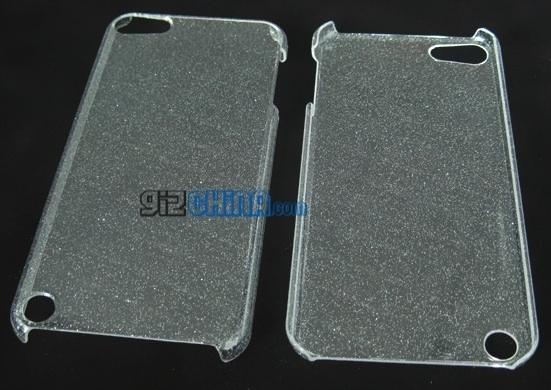 GizChina is reporting with photos of what they're calling a new case for the next-gen iPod touch, showing a less-tapered design. The case shows off a wider rear camera hole, which could be just big enough to allow an LED flash to be added. There's still the "mystery hole" that the Macotakara report noted on, which is located in the lower corner of the rear shell versus the center.
As you can see from the photos these cases suggest that the next generation iPod touch will have a new design (at least to the rear) and seem to be have a much less pronounced taper to the edges when compared to the current iPod touch 4.

The cases could also give away possible details as to the spec of the 5th generation iPod touch 5. The hole around the camera area to the left for example looks to have been elongated and tapered to fit around a possible LED flash to help with low light photography, and there is also the appearance of a new 'mystery hole' in the lower left hand side of the case.
It looks like we should expect some flashy-looking iPod touch's in the near future.