Western Digital announces new range of Red hard drives aimed at the NAS market, coverage from their Aussie event
We attended the media event in Sydney and report back.
Published Wed, Jul 18 2012 3:33 AM CDT
|
Updated Tue, Nov 3 2020 12:27 PM CST
Western Digital Australia today announced their new range of hard drives at a media event in Sydney with a few of their NAS partners; Promise, QNAP & Synology. The WD Red NAS drives are the newest addition to the Western Digital hard drive family, specifically designed for SOHO and prosumers that utilise a 1-5 bay Network Attached Storage (NAS) in their network.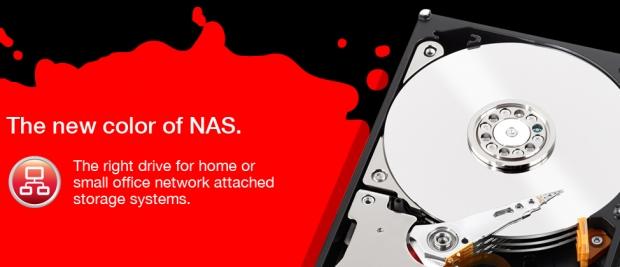 All NAS vendors were approached to ensure that their products were compatible with the new WD Red NAS drives. Both ARM & Intel chipsets are supported.
Western Digital explains that the NAS market is the fastest growing market in hard drives. "People are purchasing diskless NAS systems and worry about which hard drives are compatible," said Albert Chang, Senior Product Marketing Manager for WD, "We want to make the perfect choice clear."
[img]2[/img]
Deciding between a cheap eco-friendly hard drive (WD Green) and an expensive enterprise hard drive (WD RE) was the reason behind the new line of hard drives. The WD Red NAS drives balance power consumption, reliability and performance and are "designed to be run 24 hours a day, 7 days a week compared with normal desktop HDDs which were designed to be run 8 hours a day, 5 days a week," Chang explains.
The WD Red NAS drives come in 1TB, 2TB and 3TB capacities and can reach max sequential transfer speeds of 150MB/s (1TB) and 145MB/s (2TB/3TB) over the SATA 6Gbps interface. The WD Red NAS drive includes 64MB of DDR2 cache and spins at a variable rate thanks to the WD Intellipower technology.
[img]3[/img]
Purchasing any of the WD Red NAS drives provides the user with a dedicated 24/7 support hotline and 3 years warranty for peace of mind. Also included with the purchase is a full copy of Acronis True Image, which is a nice addition.
The introduction of 3D Active Balance Plus in the WD Red NAS drives provides platter stabilisation when in a vertical or horizontal position in the NAS. Using weights inside the hard drive to reduce vibrations, 3D Active Balance Plus is aimed to improve reliability and performance - important for a NAS system.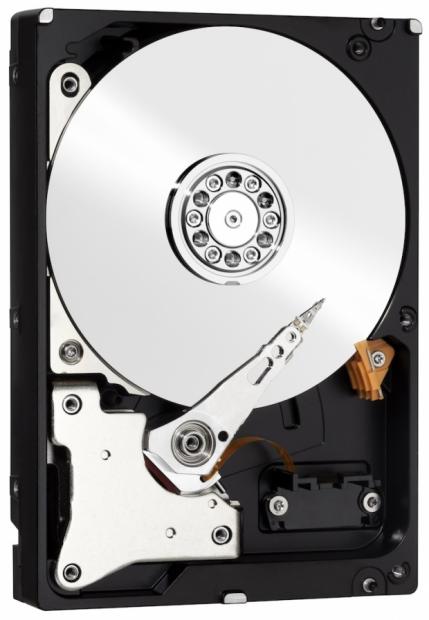 Western Digital has also included NASware technology; a new firmware only in the WD Red NAS drives at the moment. According to Western Digital, NASware is "designed to improve reliability and system performance, reduce customer downtime and to simplify the integration process."
Pricing of the WD Red NAS HDDs start from AU$129 AUD for the 1TB model, AU$159 for the 2TB drive and the 3TB model will set you back AU$219. All three drives are available in Australia now.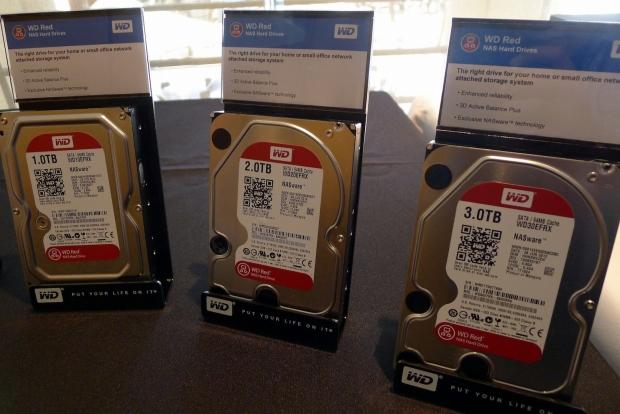 I asked Western Digital about who the mascot of the WD Red NAS hard drives would be. Ruby would be ideal, as it is a colour and the word starts off with the letter 'R'. But AMD has already taken the name. Western Digital is still deciding on it. Ruby is also a female name, WD's other names for their drives, Brett, Gus and Blake are all male names. Maybe we'll see a Ray, Robert or Ronald soon?
Related Tags