Amazon's next-gen Kindle Fire to sport better display, ships Q3
Amazon's next Kindle Fire to sport 1280x800 display, ships next quarter.

Published Sun, Jul 8 2012 10:31 PM CDT
|
Updated Tue, Nov 3 2020 12:28 PM CST
Amazon's first-generation Kindle Fire started off with a bang, but sales of the tablet are dropping off, which means we're headed toward next-generation territory. Sources close to AllThingsD have said that Amazon are looking to unleash the next-gen Kindle Fire in Q3, and are talking to developers about hardware already.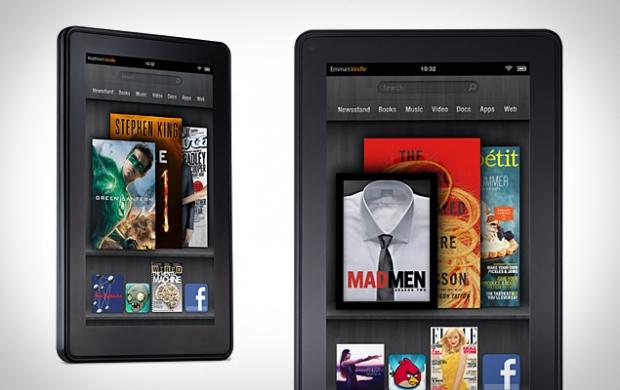 The next-gen Fire is meant to be both thinner and lighter than the original Fire, sporting a built-in camera and much-improved display. Developers have also been told to build their apps for a display with a 1280x800 pixel display, different to the 1024x600 display of the current Fire.
This makes the next Kindle Fire's screen to look better, as well as featuring a new aspect ratio, meaning the display has an entirely new width-to-height ratio. DisplayMate President Raymond Soneira told AllThingsD:
The really interesting thing here is that the screen shape is changing slightly: From an aspect ratio of 1.71 (tall and narrow in its standard Portrait mode) to an aspect ratio of 1.60. That's a 67 percent increase in total pixels, and it is visually significant. It gives the display a PPI (pixels per inch) of 216.
Does this mean we're looking at a lower battery life on the all-better, all-faster Kindle Fire? Not really. The resolution change is only a small jump, and not the huge jump Apple did going from 1024x768 to the Retina display's 2048x1536.
Related Tags