If BlackBerry makers Research in Motion weren't already in enough trouble, it seems that the U.S. military could switch over most of their mobile devices from BlackBerry's to those running Apple's iOS or Google's Android mobile operating systems.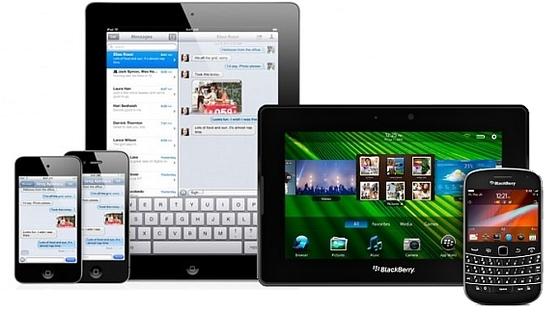 BlackBerry's are, as it stands right now, the device of choice for Pentagon among other U.S. military branches. It's also worth noting that RIM's biggest customer is... the U.S. military, but officials within the military have already voiced their opinion on RIM's BlackBerry platform not being able to keep up with the iOS and Android technology.
Teri Takai, the Pentagon's chief of information officer has said that flexibility provided by non-BlackBerry platforms to develop custom applications is what makes the move to the iOS and Android platforms so attractive. The current BlackBerry devices that DoD use are also not portable enough, with Dennis Moran, vice president for Harris Corp stating:
People have been calling for this for years. It's acknowledged that the world is moving toward mobility and the department's got to move in that same direction.
Third-party software also joins the ranks of reasons to move to iOS and Android, as the third-party apps with added security is a huge tick for the U.S. military.