Computex 2012 - We sat in on Intel's keynote speech today in Taipei, and let me start off with this: I've never been more excited about the PC world than I have today. We kinda knew Ultrabooks were going to be big, but consumer devices are about to get a whole lot bigger, while physically shrinking in size, while offering more features and functions than ever before.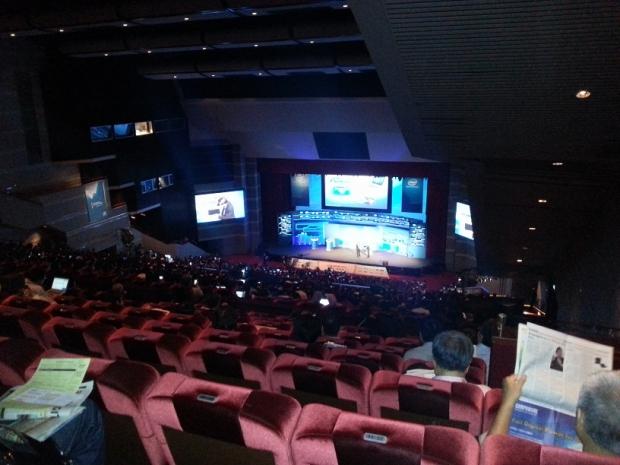 Intel pushed that their tick-tock method is helping, where we're seeing constant pushes in the shrinking of tech, as well as teaming up with virtually every major ODM, OEM and retailer across our planet. We will have more info, and a heap of hands-on over the coming days, but for now let's quickly update you on what we saw today.
Intel had ASUS on stage, where they showed off some Ultrabooks that were very... ultra. Intel and ASUS are pushing the boundaries of security, to touch on just one of the many things discussed today. They showed off an ASUS Ultrabook that sported a camera that would sense you with increased algorithms that detect facial features such as facial hair, eyes and your smile. ASUS had an Ultrabook on show, where if the Ultrabook detects that it has been moved, it will sound an alarm and secure the system. This protects your precious data from anyone who might steal your Ultrabook if you were to turn away from it at work, Uni, or a coffee shop.
Something else that was impressive was the fact that it's completely voice controlled. You can update your Facebook status all with the simplicity of voice. While this may not sound impressive, PC manufacturers, and Intel, are going to need everything they can to combat Apple. Windows 8, along with Intel and the various partners are going to really push things far with Ultrabooks.
I'll end this the way I started it, I'm unbelievably excited. My MacBook Pro cried in fear when I was sitting there, and it should be very scared of being replaced, sooner rather than later.