Computex 2012 - ASUS took the stage earlier today unveiling a bunch of new Republic of Gamer-branded devices, first up we have their new desktop gaming rig, ROG Tytan. ASUS have crammed quite a few unique abilities into Tytan, so we'll start with the specs, shall we? Tytan sports Intel's Core i7-3960X 6-core processor with three O.C. modes, but we'll get into that a little later.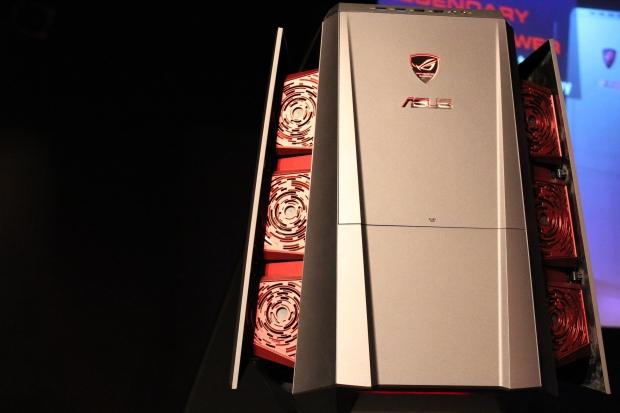 Backing up the 3960X we have Intel's X79 chipset, NVIDIA's dual-Kepler GEFORCE GTX 690 GPU, 16GB of DDR3 2133MHz RAM, two 128GB SSDs in RAID0 with a 2TB 7200RPM drive for storage, ASUS' Xonar DX sound card and a Blu-ray writer. Whilst the specs are impressive, its the housing that is the real feature here. I mentioned the three O.C. modes before, which to me is one of the stand-out features of the Tytan.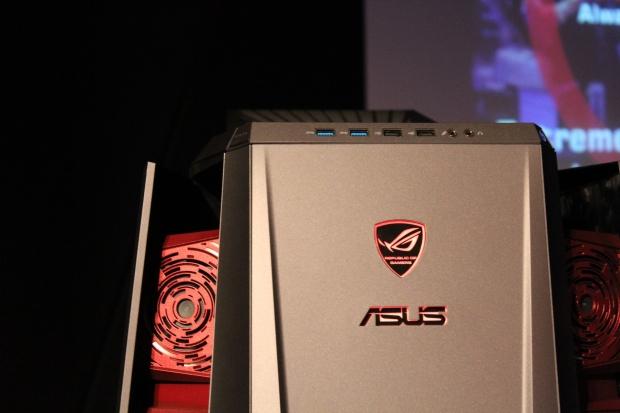 Overclocking can be quite difficult, and the results vary so much between hardware that it's hard to have a baseline of what to expect. ASUS have removed this effort for the user, with three O.C. modes all at the touch of a button. On the top of the case is a 'speed' button, sans Keanu Reeves and a bus rigged with explosives. The speed button can be pressed three times for 3 pre-defined O.C. speeds. The default stage is stock, then we have 3.8GHz, followed by 4.0GHz and finishing with 4.2GHz. It may not be the break-neck, needs-liquid-nitrogen-to-push-it-speeds, but hey, out of the box overclocking without the need to reboot is impressive.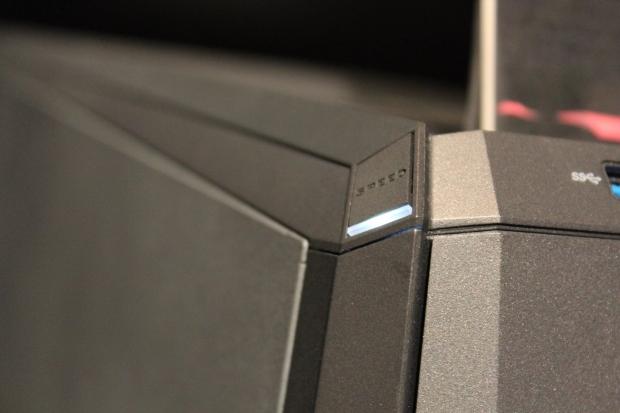 I do wish ASUS went with a 'Turbo' button, just like the old beige PCs sported back in the 90s, but hey, I'm an 80s kid.
Filling out the features we find the cooling, we're looking at a 10-way venting and liquid cooling setup, where ASUS' engineers have carved a diamond in the rough here. The machine looks like a boss, will perform like a boss, and make you game... like a boss. ASUS are really ramping up their ROG business by the seems of things, and I'm excited to see where this takes them 12-24 months from now.