Another censorship ruling: Dutch court says Pirate Bay must be blocked or face fines
Dutch courts rule countries ISPs must block access to The Pirate Bay or face fines.
Published Thu, May 10 2012 1:32 PM CDT
|
Updated Tue, Nov 3 2020 12:28 PM CST
In another move that threatens the open and free internet, Dutch courts have ruled that the countries ISPs must block access to The Pirate Bay or face fines of 10,000 euros per day. That massive of a fine will likely prevent any dissenters of the ruling, however, there are always ways around the blockade as shown in the UK.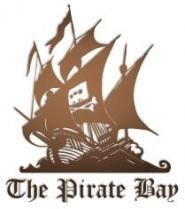 Court rulings demanding ISPs block access to The Pirate Bay are stacking up in countries and one has to ask themselves what are the effects of the blocks? In this case these blocks aren't really going to do anything as they can be bypassed pretty easily. However, the idea that the government can order censorship is the scarier prospect.
These rulings are the first attacks on the site. The Pirate Bay is no stranger to trouble with the law as many companies have sued them for copyright infringement along with governments seizing the servers. It has persevered, but it will probably get tougher to do so as more court rulings come in. I know one thing, if the US government tries to make this ruling, I will be in the masses that protest.
In my opinion, this censorship goes against the heart of the first amendment. The Pirate Bay hosts no infringing material. Instead, they provide a roadmap on where to get it. It's akin to the US block on travel to Cuba. US citizens are prevented from going to Cuba, yet people still sell maps on how to get there and they are blocked. It will be interesting to see how this plays out in the courts around the world.
Related Tags