ICANN extends Net domain application deadline
ICANN delays the deadline for applications for new top-level domains after a technical glitch.
Published Wed, May 9 2012 5:31 PM CDT
|
Updated Tue, Nov 3 2020 12:28 PM CST
It has been a while since there has been news surrounding the upcoming top-level domains that ICANN was accepting applications for. Once again ICANN has had to push back the deadline for applications due to technical issues. The system had to be shut down lost month after receiving "a report of unusual behavior."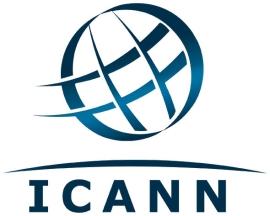 ICANN was originally going to reopen the application process yesterday and require applications to be submitted by the middle of next week. After which, ICANN has to go through the applications and decide who gets what names and which names will have to go up for auction. Before the bug that shut the system down, ICANN has reportedly accepted 2,091 applications and collected about $350 million in fees.
The system was originally shut down "following a technical glitch that may have allowed some users to see some file names and user names of other users." This latest delay is due to ICANN's continuing need "to review the extensive database of system logs and system traffic." ICANN continues by saying:
We have seen no evidence that any TAS user intentionally did anything wrong in order to be able to see other users' information...The large majority of users are unaffected by the glitch. We continue to review the extensive database of system logs and system traffic, and any new and relevant information that emerges from this analysis will be shared with applicants in a timely way.
So let's hear it. Would you use or like using new top-level domains such as Gmail.Google instead of the current option? What about JustDoIt.Nike?
Related Tags