Google and its partner Onix Networking have just won a $35 million contract to run a new cloud-based e-mail and collaboration system for the US Department of the Interior. Incredibly, this wasn't always a definite thing for Google and its partner. Previously in 2010, a contract for the same thing had been awarded to Microsoft for $59.3 million.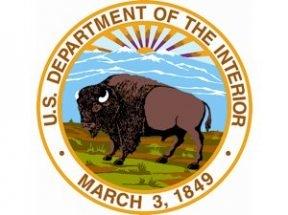 Of course, because of the litigious society that we live in, Google and its partner quickly filed suit to block the contract. Google claimed that the selection process for the contract unfairly favored Microsoft and didn't give Google a chance. The lawsuit was withdrawn last September after the Department canceled its plans to use Microsoft due to the fact its original decision was "now stale in light of new developments in technology and entrants into the market."
Microsoft is obviously not the happiest with this decision. As such they have issued a statement:
Microsoft has a positive, longstanding relationship with the Department of Interior and we are working on a number of enterprise-wide initiatives with the agency. Although we are disappointed by this award, we will engage with our partners and DOI to review and understand the reasons for this decision. Microsoft remains committed to providing our customers with the cloud services that have the performance, security, privacy and other capabilities they expect and deserve.
Migration to the new cloud service is expected to be done by December 2012. It is a good distance off so that Google and its partner can "demonstrate they can meet the Department's objectives for an integrated suite of tools and services, information assurance and regulatory compliance." In all, the contract totals about 90,000 mailboxes.