ASUS' internal overclocking team breaks 5 world records with Ivy Bridge and Z77
ASUS' internal overclocking team breaks 5 world records using the P8Z77-V DELUXE and a 3770K.
Published Tue, Apr 24 2012 11:36 PM CDT
|
Updated Tue, Nov 3 2020 12:28 PM CST
ASUS is known for making some incredible products including motherboards. Their internal overclocking team has used an ASUS P8Z77-V DELUXE motherboard along with an Intel i7-3770K to smash 5 world records. This required extreme cooling which came in the way of liquid nitrogen. The records are for benchmark scores and additionally managed 7Ghz on the new Ivy Bridge chip.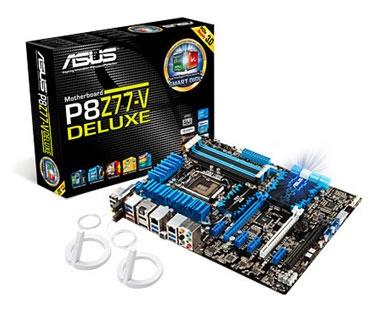 The records, as follows, attest to the quality components and engineering that go into ASUS products.
AquaMark 3: 536638 marks using a Radeon HD 7970 graphics card clocked at 1600MHz core and 1900MHz GDDR5

PiFast: 10.3 seconds with Intel Core i7-3770K set to 6930MHz

3DMark 2001 SE: 164589 marks using a GeForce GTX 580 clocked at 1553MHz core and 1250MHz GDDR5

SuperPi: 5 seconds 187ms with Intel Core i7-3770K set to 6961MHz

SuperPi 32M: 4 minutes 52 seconds and 953ms with Intel Core i7 set to 6735MHz
ASUS' internal overclocking group and performance team are excited to reach a 7GHz CPU clock frequency on the P8Z77-V DELUXE, using a 3rd generation Intel Core i7-3770K processor with 16GB of DDR3 clocked at 2800MHz. Employing LN2 cooling, they were able to push the new processor to the limit and beyond, demonstrating the performance tuning abilities of ASUS Z77-based motherboards. The milestone also establishes that channel boards from ASUS are capable of very impressive overclocking feats thanks to their class leading Digi+ VRM power and control design. In addition our close cooperation with the enthusiast community has resulted in the P8Z77-V DELUXE easily exceeding 3GHz memory frequencies with all four DIMMS populated thanks to optimized trace layouts and superior UEFI tuning options.
Related Tags