Google have just announced a plan in which we'll see the company split its stock in an effort to preserve its corporate governance, and still give co-founders Sergey Brin and Larry Page control of the company. This will create a 2-for-1 stock split, where Google have said it will create a new class of stock, Class C, that won't sport any voting power.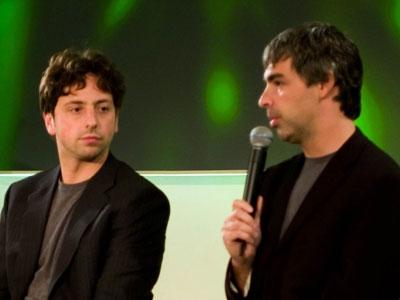 Any share holders of Google with Class A or Class B stock will automatically receive a share of the new Class S stock. This new class of shares will trade under a different ticker symbol. This new deal is said to preserve the voting power of Google co-founders. The stock proposal was announced as Google reported a first-quarter profit of $2.89 billion, or $8.75 a share, from $1.8 billion, or $5.51 a share, twelve months ago.
Excluding one-time charges and other items, Google's profits sat at $3.33 billion, or $10.08 per share, compared to last years $2.64 billion or $8.08 per share. Google easily beat Wall Street estimates which pegged them at $9.65 per share. Revenue-wise they were not too bad at all, hitting $10.65 billion, a 24-percent increase over $8.58 billion year-over-year. After backing out traffic acquisition costs, revenue amounted to $8.14 billion, missing Wall Street expectations by a slither, pegged at $8.15 billion.
Google co-founders Sergey Brin and Larry Page had also written a letter explaining their decision of the stock split which you can find here.