Intel have talked about this before, where they've said that there'll be 75 new Ultrabook designs floating out into the wild throughout the year, but now we have Intel reiterating the fact. Pricing of the new systems should kick off at $699, which is $100 cheaper than the cheapest machine available now.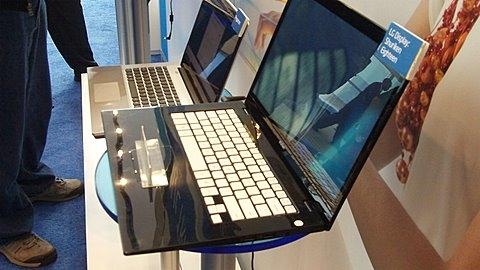 Intel's general manager for the PC client group, Kirk Skaugen, says that some of the new designs will sport Windows 8 and touchscreens. Yay. This means that a bunch of the new Ultrabooks won't land until after the Windows 8 launch, but with Intel investing large sums of time, effort and most of all, cash, into Ultrabooks, we should only expect good things. The cash injection? Just $300 million.
Skaugen has said:
I think we can deliver the best of a tablet, and the best in what (users) know in a notebook. Intel plans to ensure ultrabooks have a consistent experience. And if it's too thick it won't be called an ultrabook. It won't be allowed to be called an ultrabook because ultrabook is a trademark of Intel and we can protect the trademark.
I personally think what will happen is Ultrabooks will sell, only because Intel is investing so much into them versus Notebooks. But, the biggest competition is the Apple MacBook Air, which is a single model, fighting against multiple companies trying to one-up everyone else, all while trying to one-up who they're meant to be one-upping, Apple. We need something vastly different, that everyone just wants. Something like Lenovo's IdeaPad, that is something along the lines of what I think Windows 8 + Ultrabooks will provide.