We only reported a few weeks ago that GAME had gone into administration, with share prices tanking and job losses on the chopping board. But, in a reverse April Fools Day joke, OpCapita scooped up 333 GAME stores across the UK.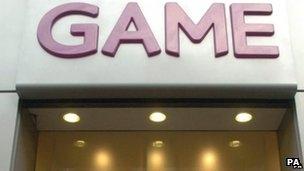 This new agreement secures nearly 3,200 jobs, which is a great thing in this shaky economy. There were also a few employees from head office who were made redundant, that may be re-employed. OpCapita is a private investment firm specializing in retail, they have set up a company called Baker Acquisitions to buy the GAME stores.
Financial terms of the deal haven't been disclosed, but it's being reported that OpCapita will not have to pay much up-front for the business, but will have to absorb a considerable amount of their debt. BBS business editor Robert Peston said on Saturday that the deal had been approved by six banks, led by the Royal Bank of Scotland, who are owed £85m between them.
Managing partner of OpCapita, Henry Jackson, has said:
We strongly believe there is a place on the high street for a video gaming specialist and Game is the leading brand in a £2.8bn market in the UK. We have assembled a strong team of experienced industry operators to implement the programme of operational change that is needed.