An enterprising gamer has done what gamers do best: thought outside the box. What he's done is grabbed a bunch of components, built a virtual reality, motion-controlled, Skyrim experience. The equipment used was: Skyrim, a Sony HMZ-T1, a Kinect, a TrackIR 5, a TrackClip Pro, Shoot [software], and FAAST 0.9 [also software]. The results? This:
The artist goes by the name of 'Awesome Man', and from the video's comments we have:
I've setup the Sony HMZ-T1 head mounted display to use Stereoscopic 3D as well as attached the TrackClip Pro on it for head tracking. I had to place the TrackIR 5 on a wire hanging from the ceiling as it needed to be around head level to track my head movements properly.
The Kinect was setup on the PC using PrimeSense's OpenNI drivers. I used FAAST 0.9 with a custom script to map certain gestures with the keyboard, such as walking on the spot to move in the game, leaning left, leaning right, jumping and moving my right arm forward to use the sword.
Shoot was used to map several speech commands with actions in the game as well, such as saying 'Open Menu' and 'Close Menu' to trigger the in-game menu, as well as using commands to navigate through the menu.
All the devices to do this cost less than $1,500, although it is still not smooth and responsive enough yet for a decent gaming session. Hopefully in the near future this concept of gaming will be more refined.
I've also written up a walkthrough on how you can do it yourself too: https://zookal.com/blog/2012/03/how-to-play-skyrim-in-virtual-reality/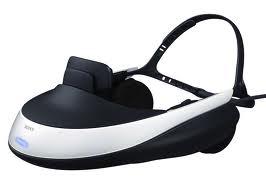 Now, Microsoft and Sony - make this perfect. Sell it for $1000 with your next-gen consoles and I'll be excited about gaming again.